Little Bird Told Me
---
Bailey Dog Push Along
A trusted guardian who will be by your little one's side on all their adventures! Little ones will love taking Bailey Dog for a walk, but when their little legs tire they can hop on and enjoy the ride. Eager to please, Bailey Dog is a faithful friend who's super huggable with a soft furry coat, crinkly ears and a squeaky tail. Rubber tyres on the solid wooden wheels ensures against slipping on smooth...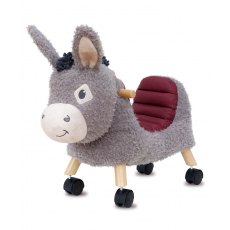 Bojangles Animal Ride On
With his multi directional castors and curved seat, Bojangles offers a fun supportive ride! This adorable character comes with super soft fabrics, fun crinkles and a leatherette seat. A solid wooden frame and softly padded body makes Bojangles both sturdy and huggable. Dimensions: 60(L) x 35(W) x 55(H)cm Max Weight: 20kg
---
Dexter Dog Pull Along
With removable wooden wheels, Dexter Dog is everyone's best friend! Luxurious textured fabrics provide tactile stimulation for young children Features include super soft fur, a cute little button nose, detachable wheels and crinkly ears for tactile stimulation. Suitable for age 6 Months + Care: Sponge clean only, using mild detergent and warm water Dimensions: 24(L) x 14(W) x 24(H)cm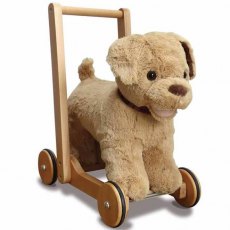 Dexter Dog Push Along
The Dexter Dog Push Along Toy from Little Bird Told Me is fantastic for when your child first starts to walk. With his soft sandy furry coat and cute button nose, this super cute Labrador is guaranteed to melt the hearts of little ones and become a loyal friend. Children will enjoy taking Dexter for a walk, but for added fun, there's room on his back to hop on and enjoy the ride! Seat Height: 30cm...
---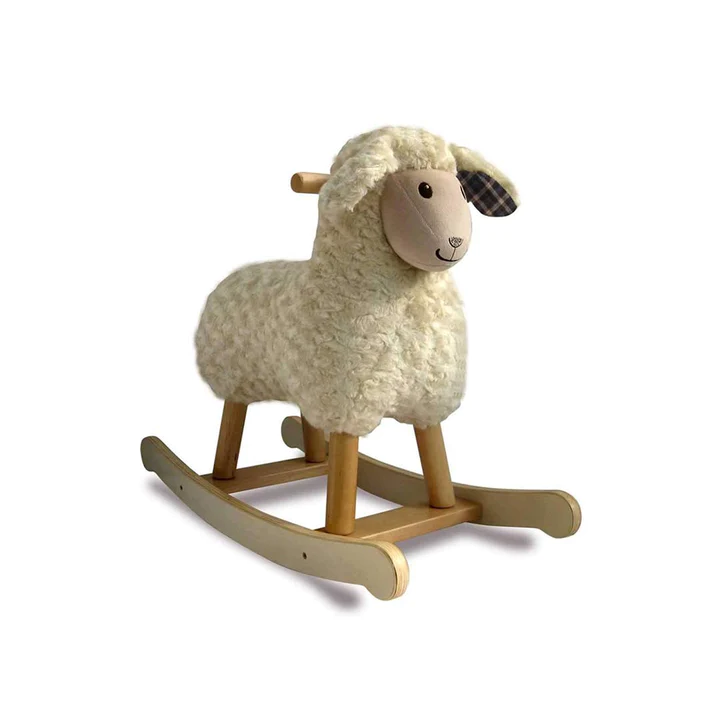 Little Bird Told Me Lambert Rocking Animal
With his luscious textured woolly body, Lambert is super huggable and oh so lovable! His ears and tail crinkle, providing extra touchy feely goodness. With his floppy ears and endearing smile, what's not to love?! Age: 9 months + Seat Height: 34cm (approx) Maximum weight: 20kg (44lbs)