---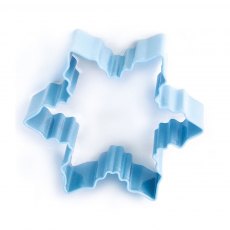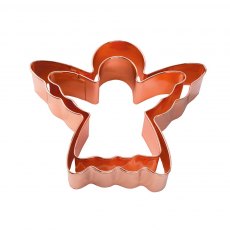 ---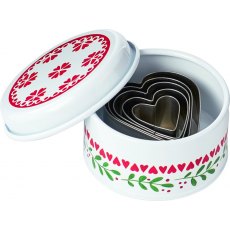 Festive Tin With Cookie Cutters
Christmas Country Metal Tin containing 5 heart shaped cookie cutter, perfect for a winters day baking day. Compliments other items in the Christmas Country range. Large Heart size: 6.5cm Small Heart Size: 2.5cm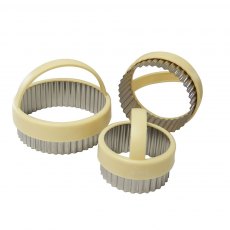 Fluted Pastry Cutters
This 3 piece Fluted Pastry Cutter set by Eddingtons includes; 4.5cm, 5.5cm and 7cm diameter cutters. Stainless Steel and plastic.
---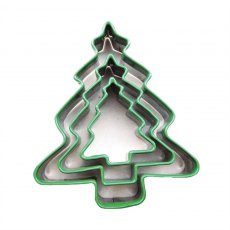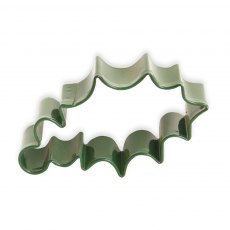 ---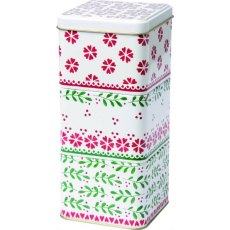 Greta Festive Stackable Storage Tins
Trio of Festive Stackable Tea Tins, great when hosting family get together and looks great with the Christmas Country range. Sturdy and durable, great for tea, coffe and sugar but may be used for snacks and trinkets.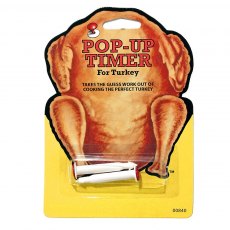 Pop Up Turkey Timers set of 2
Take the guess work out of cooking the perfect Turkey. Simply stick the disposable timer into the bird before roasting. The centre of the timer pops up when the bird is cooked.
---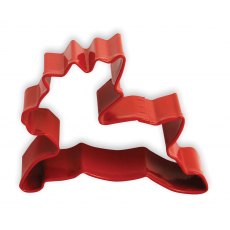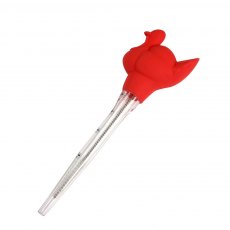 Red Silicone Turkey Baster
This novelty, heat resistant baster is ideal for collecting meat juices for basting your turkey or Sunday roast.Using the durable red rubber Turkey on the top of the baster, this is the ideal tool to have in your kitchen all year round for roast dinners and that all important Christmas dinner.
---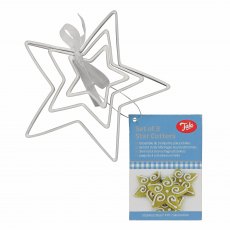 The Snowman Cake Decoration Boxed
A stylish Raymond Briggs, Snowman cake decoration to bring some character to the table over the festive season. Raymond Briggs, Snowman cake decoration boxed (Not Edable.) Dimensions: 2.5" (6.5cm)
---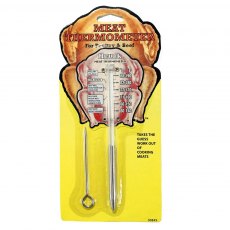 Turkey & Meat Thermometer
Take the guess work out of cooking meat with the Heuck Turkey and Meat Thermometer. This turkey and meat thermometer has clear markings on the side for the ideal cooking temperatures of meat. For beef, turkey, pork, ham and lamb.