Stockings & Sacks
Christmas Stockings
---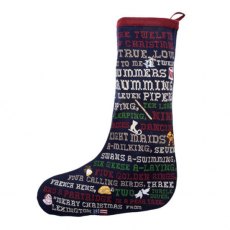 ---
Peter Rabbit Christmas Large Soft Toy
Peter Rabbit Christmas Large Soft Toy A bit of Christmas sparkle has been added to Peter Rabbit. This Peter rabbit will make the perfect keepsake for anyone who loves Christmas and the festivities it brings. Your new Peter rabbit friend will arrive with a cute Christmas sack. The artwork for each product is taken from the original illustrations from the Beatrix Potter stories. Soft and Huggable...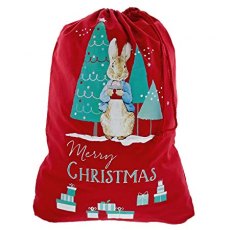 Peter Rabbit Christmas Sack
The Peter Rabbit Christmas Sack is perfect for little fans of Peter Rabbit to set out as their stocking on Christmas Eve. Durable to use every Christmas. Size: 68 x 42cm Material: 100% Cotton
---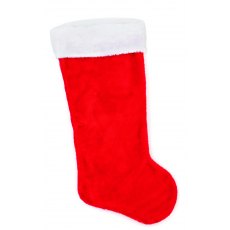 Plush Christmas Stocking
Christmas Traditional Plush Santa Christmas Stocking with hanging loop. Length: 45cm Material: 100% Polyester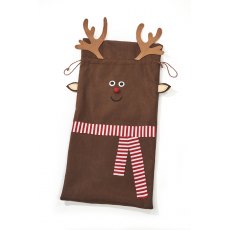 Rudolph Sack With Scarf
Fun and festive felt Rudolph Christmas sack. Decorated with a happy Rudolph face and a bright, cheerful scarf. Size: 40 x 70cm approx This is for decorative purposes and is not a toy.
---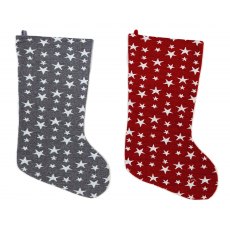 Star Stocking Red/Grey 60cm
Christmas Star Stocking with hanging loop. Colour: Red or Grey Size: 60cm Selected at random unless specified at checkout in the special instrunction box.
Thornback & Peel Stag & Mistletoe Christmas Sack
Thornback & Peel Stag & Mistletoe Christmas Sack Deliver their presents in a traditional Christmas sack, screen printed with a majestic Stag and sprigs of festive mistletoe. A magical way to start your Christmas Day. 100% cotton screen printed sack Lined with white cotton. Finished with a candy stripe ribbon tie and hanging loop. 45cm X 68cmWash 30°C max - turn inside out before washing.