LEGO
---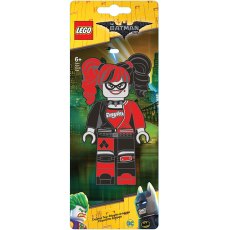 LEGO Batman Harley Quinn Luggage Tag
Persoanlize your luggage and make it stand out with this LEGO Batman Harley Quinn Luggage Tag. Features a Batman Harley Quinn luggage tag with a hook so that you can attach it to bags, luggage or a pencil case! Reverse of the tag has a space for personal details. Size: 91 x 132mm. Suitable for ages 6+.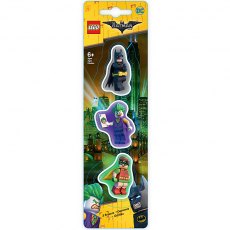 ---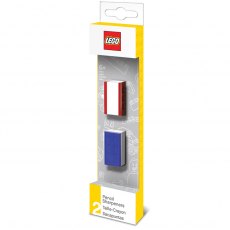 LEGO Pencil Sharpener Set
Distinctive and funky LEGO® Pencil Sharpeners. Each sharpener has a LEGO tile for customization. Personalise your Lego sharpeners by attaching your own lego and mini figures or other Lego stationary. Features 2 pencil sharpeners with colored LEGO® 1x4 tile for customization. Suitable for ages 6+.
---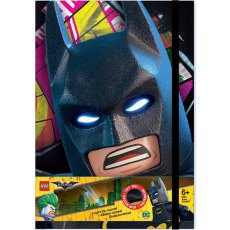 LEGO Batman the Movie Light Up A5 Journal
Batman the movie themed hardback notebook has lined pages and an elastic band closure. When touched, Batman's eyes light up! The journal contains 80 sheets of lined paper with a LEGO motif on each page. Features an elastic closure to keep the journal closed Size: A5 Suitable for ages 6+.
LEGO Categories