---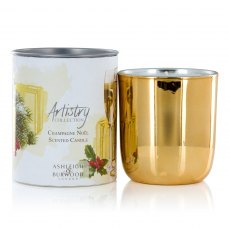 Artistry Xmas Candle Champagne Noel 200g
Raise a toast with friends as decadent golden notes of champagne bubble up from an effervescent citrus heart sweetened by hints of fruity florals. Size: 200g Presented in a gift box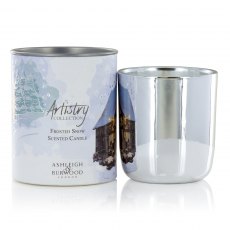 Artistry Xmas Candle Frosted Snow 200g
Evoke the peaceful calm of a landscape blanketed in freshly-fallen snow. A delicate dusting of opulent cashmere musk captures the glitter of the winter frost, while notes of soft velvety rose, warmed by sweet vanilla recall the cosy comfort of fireside evenings as snowflakes float past the window. Size: 200g Presented in a gift box
---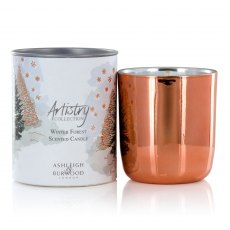 Artistry Xmas Candle Winter Forest 200g
Christmas is in the air with this Christmas candle by Ashleigh & Burwood. A trio of woods lie at the core, precious sandalwood nestles amongst aromatic notes of cedar and smoky palo santo. Finished with an earthy bed of patchouli, this scent evokes the fresh, woody fragrance of snow-dusted pine trees. Size: 200g Presented in a gift box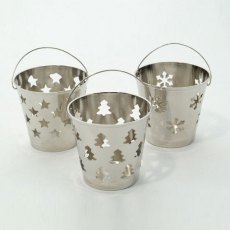 Bucket Tealight Holder
A stylish tea light candle holder in the shape of a silver mini-bucket with various Christmas designs (selected at random).
---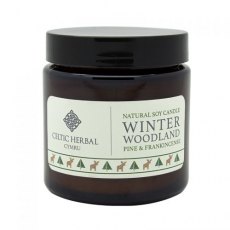 Celtic Herbal Cymru Winter Woodland Soy Candle With Pine & Frankincense
This 100% Natural Soy Candle infused with crisp pine and earthy frankincense will transport you to the forests of Scandinavia and beyond. These natural soy candles are handmade by Celtic Herbal Cymru in small batches using ethically sourced soy wax. You can enjoy a burn time of up to 25 hours from this 105g candle.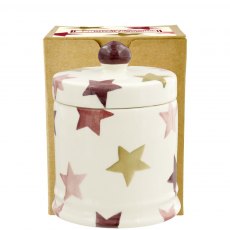 ---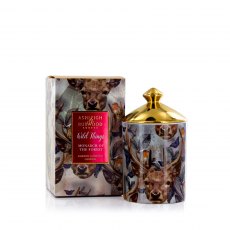 WT Xmas Candle Monarch Of The Forest Winter Forest
In a thicket of smoky, aromatic woods a majestic stag rests, his crown of antlers burnished by the rising sun. Spun from the scents of the forest, robins dance across a floor of earthy patchouli in the haze of frosty mist sparkling in the dawn. Size: 320g Presented in a gift box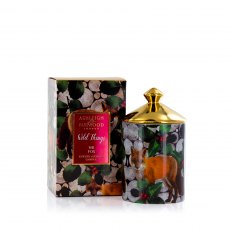 WT Xmas Candle Mr Fox Christmas Spice 320g
Inside the grand country home of Mr Fox festivities are in full swing. Boughs of holly deck the mantelpiece, while sweet vanilla treats and bowls of oranges stuffed with spices scent the room, warmed by a roaring fire. From his chair on the hearth, Mr Fox relaxes into a cloud of pipe smoke and the bright, happy atmosphere of yuletide. Size: 320g Presented in a gift box
---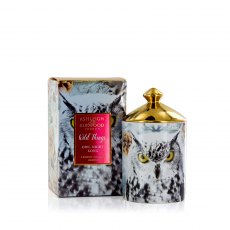 WT Xmas Candle Owl Night Long White Christmas 320g
In the dusky moonlight of a midwinter evening, squirrels scramble homeward up trees glittering with a patina of frost. From the forest, pale shadows of snowy owls rise to soar through the velvety night. Soft vanilla, golden caramel and cashmere musk melt into the air to create this mysterious scent. Size: 320g Presented in a gift box