Models
THE PORTMEIRION VILLAGE COLLECTION - Wonderful hand crafted miniature replica models of iconic Portmeirion buildings.
---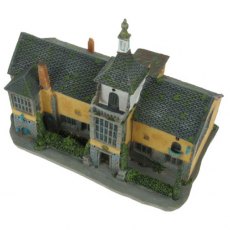 The Town Hall Model: Portmeirion Village Collection
A miniature handcrafted sculpture of the Portmeirion building known as the Town Hall, from the Portmeirion Village Collection. The Town Hall was built in 1937 to house a unique barrel-vaulted early 17th Century sculptured ceiling representing the labours of Hercules between signs of the Zodiac. Having bought the ceiling, Clough felt that he "had to buy all the rest of the room at any cost". This...