L'Occitane Almond
---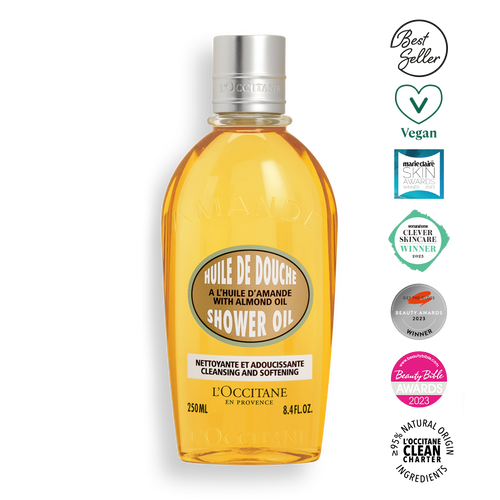 L'Occitane Almond Foaming Shower Oil 250ml
This shower oil, when in contact with water, transforms into a lavish, softening foam. A foam that is original and unique in texture that leaves a satin-like softness all over the body. Enriched with almond oil, it respects the hydrolipidic film and leaves a subtle and mouth-watering scent of fresh almond, for a delightful skin!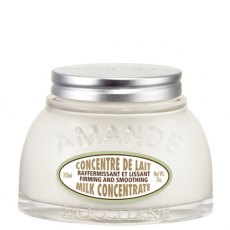 L'Occitane Almond Milk Concentrate 200ml
L'Occitane Almond Milk Concentrate blends both tradition and science into a silky, concentrated milk that nourishes and smoothes the skin. Tradition: using almond proteins to firm the epidermis and science: using soft silicon to help support collagen synthesis. Help to firm and tone your skin with L'Occitane Almond Milk Concentrate. Suitable for the whole body L'Occitane's unique Almond range helps...
---
---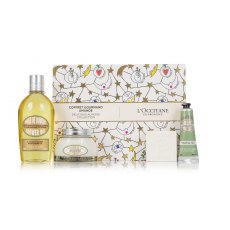 L'Occitane Delicious Almond Collection
Indulge yourself with this Delicious Almond Collection containing some of L'Occitane's best-selling bath & body indulgences formulated to nourish, firm and smooth your skin. Almond Collection contains: Almond Shower Oil 250ml Bonne Mere Milk Soap 100g Almond Milk Concentrate 100ml Almond Delicious Hands 30ml
---