---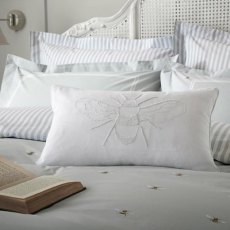 Sophie Allport Bee Feather Filled Cushion
Beautiful white cushion by Sophie Allport with a delicately embroidered Bee image. Creates a perfect finishing touch fo your bed or a unique scatter cushion for your sofa.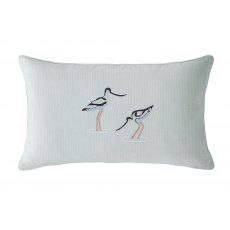 Sophie Allport Coastal Birds Feather Filled Cushion
Add the perfect finishing touch to your coastal escape with this beautiful woven striped cotton cushion. Sophie's delicately embroidered Avocet illustrations are presented standing in pools of water and with pink rosy cheeks, these graceful birds can be found in lagoons in numerous coastal locations.