The Prisoner Cape
Product Description
Full coloured reversible panelled capes as seen in the TV series The Prisoner. These capes are an exact replica of a village cape as worn in the series. Features collar with rope tie to the neck.
One side of the cape features multicoloured panels and the reverse side a full block colour.
Size: One size fits most adults and older children
(Panel Length: 74cm / Collar Height: 11cm / Collar Size: 60cm)
Material: 100% Cotton Twill
Customer Reviews
By
WNes
on
12th April 2021
"Here for information, information, information? Well, the cape excels my expectations. Durable, great quality material and colour. A heavier fabric than I expected, which makes it even more practical. Even the tie-string ends have quality metallic 'handles'. I feel I've really got value for money here."

By
MarkGonzaga
on
14th July 2020
"A perfect replica! Excellent high quality fabric, vibrant colors. So well made with attention to detail I would certainly have thought it was made in the U.K. but it is made in CHINA. Highly recommended product AND IT IS REVERSIBLE! WOW :) -Be seeing you!"

By
Michael
on
3rd June 2020
"Incredibly well made and accurate reproduction of the cape. Opted for the brown version and all colours faithfully reproduced. Worth every penny. Fast delivery overseas too."

By
PaulSnape
on
13th April 2020
"Ideal for sitting in watching the full set on a chilly summer day while suffering lockdown !"

By
jamesgulliver
on
28th February 2020
"excellent product"

By
jamesgulliver
on
28th February 2020
"excellent product"

By
ThierrySerfaty
on
3rd February 2020
"Excellent, top quality release/replica cape ! Thank you very much !!!"

By
Lee
on
14th October 2019
"This cape is perfect - just like on the show! It arrived quickly, which was wonderful!"

By
DavidM
on
22nd September 2019
"I bought this item for my wife, to complete a Halloween costume. It is superbly well made, very attractive, and an excellent replica."

By
HelenWest
on
26th April 2019
"I truly love my cape. Very well made, weighty but not too hot. Beautiful colourway - I chose coral. I am a 5 ft 11 female and only wish the cape was a little longer."
By
CraigSmith
on
14th April 2019
"I bought the 'Coral' coloured replica cape and have to say it is an incredibly well made item. The colours are spot on to the originals used in the TV series. Overall, the attention to detail is excellent and very good value for money. Definitely recommend it to all Prisoner fans."

By
FrancoisWILLENZ
on
25th March 2019
"Hello Portmeirion, This Replica Cape is really splendid. It's the perfect accessory for have a spring's walk. ;) Thanks a lot! Bonjour chez vous, from France."

Product Features
Weight: 969g, 907g, 982g, 1031g
Home Delivery
UK mainland delivery from FREE
You may also like...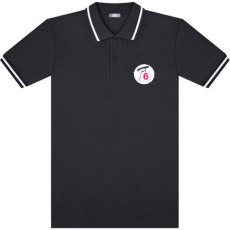 People who bought this also bought...
---
---
---
---
---