---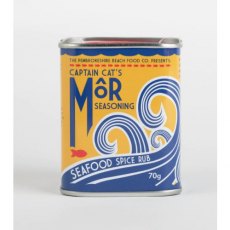 ---
---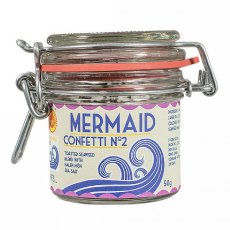 Mermaid Confetti Seasoning 50g
Made by the Pembrokeshire Beach Food Co, Mermaid Confetti is the perfect blend of dried toasted laver seaweed (Welshman's Caviar) and Pure Sea Salt. Try it mixed with toasted bread crumbs for the perfect crunchy topping for a fish pie.
---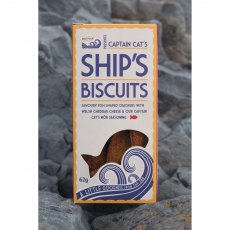 Original Captains Cats Fish Biscuits
Made by the Pembrokshire Beach Food Company, these savoury fish shaped crackers with Welsh Cheddar Cheese & Captain Cat's Môr Seasoning. Try them with welsh cheese and a nice glass of crisp white wine.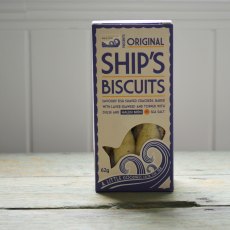 Original Ships Biscuits
Made by Pembrokeshire Beach Food, these fish-shaped savoury crackers arebaked with laverbread, topped with Dulse seaweed and Halen Mon's Pure Sea Salt. Try them with Welsh Cheddar, or a chilled glass of white wine in the sun.
---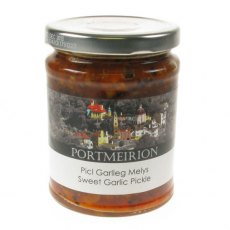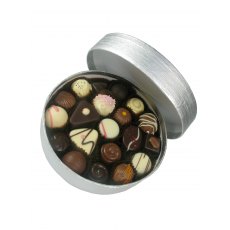 Portmeirion Luxury Chocolate Selection Box
A unique box of luxury and seasonal chocolates carefully selected, handpicked and packed in Portmeirion Village. These quality chocolates contain subtle blends of ingredients, creating the very best in fine flavour. Please note: Packaging and chocolate selection may vary by time of year Approx weight of chocolates 1000g Allergy Advice: Chocolates may contain milk, soya and may contain traces...
---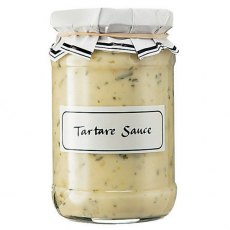 Portmeirion Tartare Sauce
Finest quality Tartare Sauce traditionally prepared using the finest ingredients available. The recipes of our preserves, sauces and chutneys are kept simple and maintain a high ingredient content to give a rich taste and superior texture. Many of the varieties stocked have won Great Taste Awards. Weight: 240g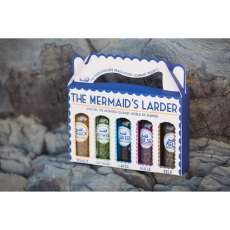 The Mermaids Larder
Mini bottles of wrack, gutweed, laver, dulse and kelp by The Pembrokeshire Beach Food Company. Comes with suggestions for how to use each dried seaweed on the reverse of the pack. A lovely gift for an aspiring chef looking for adventure! Each bottle contains 10g+
---
Welshman's Caviar
Welshman's caviar is handpicked laver seaweed from the Pembrokeshire coast which has been dried and toasted to bring out its unique depth of flavour. Try it sprinkled on scrambled eggs!