---
Aber Falls Salted Toffee Liqueur 70cl
Aber Falls Salted Toffee Liqueur 70cl In collaboration with Halen Môn PDO, Aber Falls have developed a liqueur which combines a rich, smooth toffee flavour with the clean, intense notes of Anglesey Sea Salt, which has been praised by the likes of Gordon Ramsay, Heston Blumenthal and even Barack Obama for its unique taste 70cl 20.3% VOL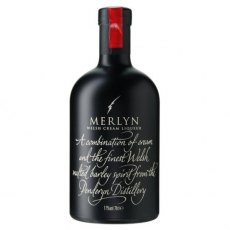 Merlyn Welsh Cream Liqueur 70cl 17%
Merlyn Welsh Cream Liqueur is a combination of cream and the finest Welsh malted barley spirit from the Penderyn Distillery. Merlyn is a premium quality cream liqueur produced to uncompromising standards at our Penderyn Distillery. Our copper pot still is charged with the finest malted barley to produce just one cask of spirit per day. It is this spirit combined with pure fresh dairy cream that is...
---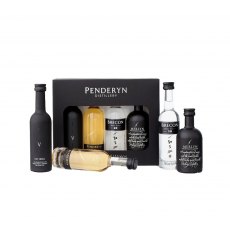 Penderyn Set Of Four Miniatures Gift Set
A popular item in their range is a pack of 4 x 5cl miniatures of Penderyn products. Containing a 5cl bottle of Penderyn Single Malt Whisky Madeira finish, Brecon Special Reserve Gin, Brecon FIVE Vodka and Merlyn Cream Liqueur. Each 5cl bottle is a miniature version of the 70cl bottle.