L'Occitane Harmony Home Diffuser Set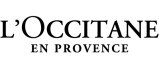 In stock
Note: Currently not available for delivery to Europe 1, Europe 2, Europe 3, Europe 4, Europe 5, North America, Middle East, Far East & Australasia 1, Far East & Australasia 2, Central & South America and Africa & Asia.
Product Description
Create a fragrant atmosphere with this blend of cypress, thyme, eucalyptus, juniper and ylang-ylang essential oils for moments for moments of well-being and vitality.
This aromactic home fragrance set includes:
• Home Perfume Diffuser
• 100ml Harmony Home Diffuser Perfume.
Home Delivery
UK mainland delivery from £3.95