---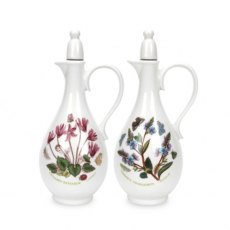 Botanic Garden Romantic Shape Oil & Vinegar Bottles
A true British classic, Botanic Garden was designed by the celebrated designer Susan Williams-Ellis. Botanic Garden's delightful mixture of pretty floral motifs and signature leaf border set a new trend for casual dining in the 1970s and today Botanic Garden looks as pretty as a daisy. This delightful Botanic Garden Oil and Vinegar Bottles feature the beautiful Cyclamen and Speedwell motifs and are...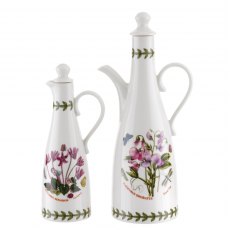 Portmeirion Botanic Garden Oil and Vinegar Set
Creating a stunning mix and match collection for the table and home, Botanic Garden from Portmeirion is built for modern day living – its pretty botanical illustrations belie its strength and durability and its chip resistant glaze makes it the perfect collection for busy family homes. From tableware and cookware to vases and gifts, Portmeirion's Botanic Garden brings a little touch of...