---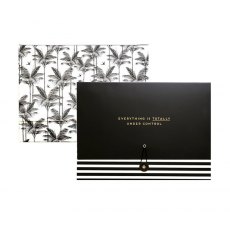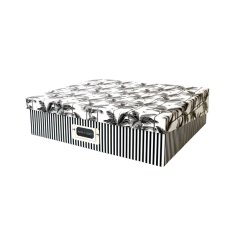 Alice Scott Storage Box
Keep your files, notes and keepsakes in this beautifully illustrated monochrome storage box. Size: 33 x 27 x 8cm
---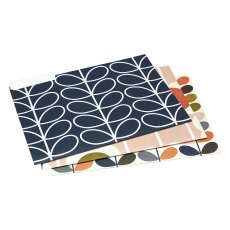 Orla Kiely A4 Card File Folder Set
Store your paperwork in style with this A4 File Folder set by Orla Kiely featuring the following prints; Multi-Stem, Linear Stem, Abacus Flower, Poppy Cat, Ela Elephant and Bonnie Bunny. Dimensions: 31.8 x 24cm x 6.8cm.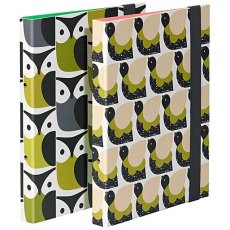 Orla Kiely Birds Ringbinders set of 2
Set of two orla Kiely slim ring binders in Owl and Wood Pigeon prints. Includes contrast colour interior and elasticated closure. Dimensions: 320 x 248 x 35mm
---
Orla Kiely Flowers Ring Binder Set
A stunning set of two Orla Kiely A4 Ring Binders featuring Orla's iconic Linear Stem and Multi Stem patterns. Both ring binders feature elastic closures to keep them securely shut.
---