---
Fabric Jar Covers Heart
Kitchen Craft Pack of 8 vintage floral jam covers and accessories. Great for making your home made chutneys and preserves into lovely gifts. Complete with fastening bands and co-ordinating 30cm ribbon.
Going Places 6in1 Multi Tool Pen
Going Places 6in1 Multi Tool Pen 1 x Biro with ink 1 x Spirit level 1 x Stylus for phone 1 x Screwdriver with one flat head and one Phillips head 2 x Rulers one inch measurements and one cm measurements Comes In Presentation Box
---
Going Places Scissors
Going Places Scissors Funky & Stylish Scissors Comes in a matching box H:20cm W:7cm D:1cm
Jar Labels 30pc Orchard Design
Kitchen Craft Home made pack of thirty self-adhesive jar labels in a three assorted orchard designs. Ideal for personalising preserving jars, bottles, food packs, and parcels. Disposable itemsSelf adhesive
---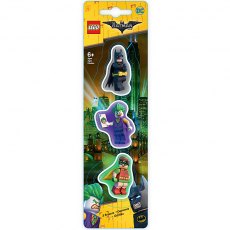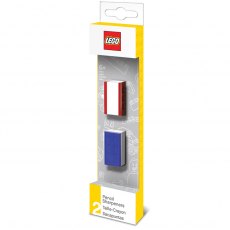 LEGO Pencil Sharpener Set
Distinctive and funky LEGO® Pencil Sharpeners. Each sharpener has a LEGO tile for customization. Personalise your Lego sharpeners by attaching your own lego and mini figures or other Lego stationary. Features 2 pencil sharpeners with colored LEGO® 1x4 tile for customization. Suitable for ages 6+.
---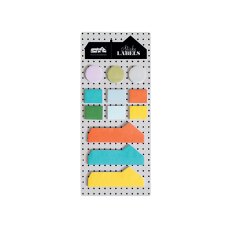 Mini Moderns Sticky Labels
A collection of 12 stylish sticky labels, made up of signature colours from Mini Moderns' home décor collection of wallpaper, paint and fabrics.
---
---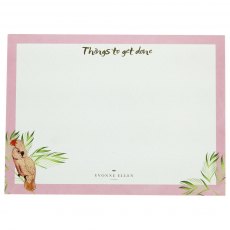 Yvonne Ellen Desk Pad
An ideal desk companion for sharing ideas, writing plans and creating to do lists. Contains 52 printed sheets. Size: 19 x 26cm
---
Yvonne Ellen Sticky Notes
Spruce up your office desk with this set of seven sticky note pads from Yvonne Ellen. Mark pages, leave messages or simply to decorate your work with these stunning illustrations. Complete with seven different designs and presented in an Yvonne Ellen printed box. Size: 13.5 x 17 x 1.2cm