---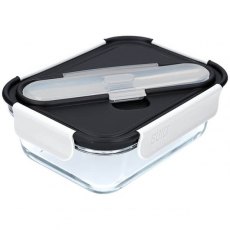 Built Proffessional Glass Lunch Box 900ml
Built Proffessional Glass Lunch Box 900ml Help reduce waste on a daily basis with a reusable container that is inspired by a bold, classic monochrome look that is both sleek and stylish. Sunday night meal preparation being an increasingly popular trend, cooking and preparing meals for the week to come has never been so easy. Perfect for lunches, leftovers and batch cooking. Take advantage of...
---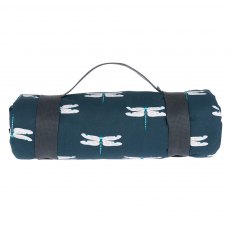 Dragonfly Cotton Picnic Blanket
This pretty roll-up picnic blanket by Sophie Allport features delicate Dragonflies on a midnight blue background. The reverse side of the blanket is made of a water-resistant polyester which allows you to picnic almost anywhere without getting a soggy bottom. This stylish waterproof picnic blanket is easy to take with you anywhere you want to have your picnic as it comes with a sturdy woven cotton...
Sophie Allport Bees Knitted Picnic Blanket
A picnic and beach essential, this beautiful lemon coloured Bees Picnic Blanket has a water-resistant backing and is perfect for family days out or taking a snooze in the sun. The faux leather straps make it easy to carry around - a must-have summer essential and a lovely gift for bee enthusiasts. Dimensions 145 x 145cm Water-resistant backing Faux leather straps
---
Sophie Allport Dragonfly Knitted Picnic Blanket
Sophie's elegant dragonfly design is dotted around this practical soft sage green picnic blanket, which is perfect for taking to the park with the family and making memories. The water-resistant backing means it's great for keeping your clothes dry if there has been a rain shower. Dimensions 145 x 145cm Water-resistant backing Faux leather straps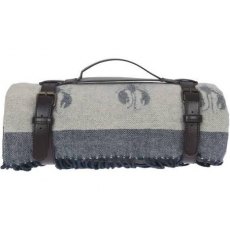 Sophie Allport Lobster Knitted Picnic Blanket
Part of the Lobster Collection, this grey knitted picnic blanket has a water-resistant backing which makes it great for taking to the park, sitting on the grass and enjoying some lunch. The faux leather straps make it easy for carrying around. Dimensions 145 x 145cm Water-resistant backing Faux leather straps
---