---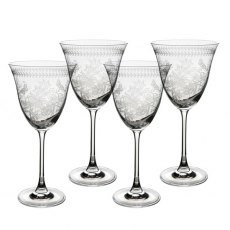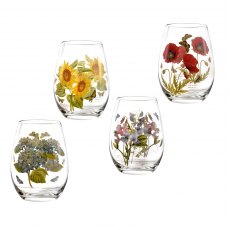 Botanic Garden Stemless Wine Glasses Set of 4 Assorted Motifs
Creating a stunning mix and match collection for the table and home, Botanic Garden from Portmeirion is built for modern day living – its pretty botanical illustrations belie its strength and durability and its chip resistant glaze makes it the perfect collection for busy family homes. From tableware and cookware to vases and gifts, Portmeirion's Botanic Garden brings a little touch of...
---
Botanic Garden Wine Glasses Set of 4 Assorted Motifs
A true British classic, Botanic Garden was designed by the much celebrated designer Susan William-Ellis. These Botanic Garden Wine Glasses come as a set of 4 with each wine glass featuring a different motif - sunflower, poppy, sweet pea and hydrangea. They will add extra sparkle to any table display. Dimensions: 0.45L Material: Glassware Care Instructions: Clean with damp cloth This item...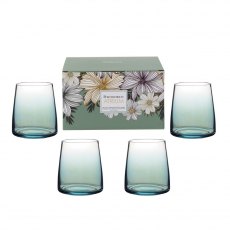 Portmeirion Atrium Stemless Wine Glass Set of 4
Capture the beauty of the outdoors with Atrium collection from Portmeirion. Beautiful florals and geometric patterns create a stunning mix and match table display. Featuring a stunning ombre of teal tint, this set of 4 Atrium stemless wine glasses from Portmeirion will add a touch of style to any table. Dimensions: 0.41L, 13fl.oz. Hand Wash Only
---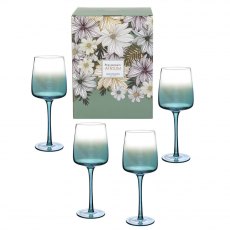 Portmeirion Atrium Wine Glass Set of 4
Capture the beauty of the outdoors with Atrium collection from Portmeirion. Beautiful florals and geometric patterns create a stunning mix and match table display. Featuring a stunning ombre of teal tint, this set of 4 Atrium wine glasses from Portmeirion will add a touch of style to any table. Dimensions: 0.46L, 15fl.oz. Hand Wash Only