---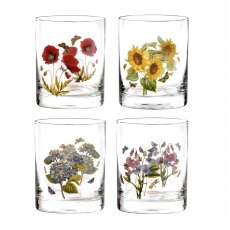 Botanic Garden Double Old Fashioned Tumblers Set Of 4
These Botanic Garden Double Old Fashioned Tumblers come as a set of 4 with each glass tumbler featuring a different motif - sunflower, poppy, sweet pea and hydrangea. They will add extra sparkle to any table display. Dimensions: 0.45L, 16fl oz Hand wash in warm soapy water and avoid the use of any abrasive detergents or materials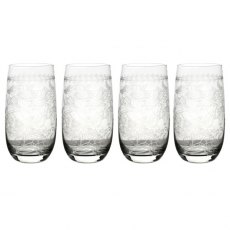 Botanic Garden High Ball SET 4
A set of 4 fine crystal hi-ball glasses by Portmeirion Pottery with a floral Botanic Garden pattern etched onto each high ball glass. Capacity: 17.2oz. / 0.49L
---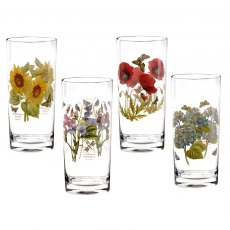 Botanic Garden High Ball Set Of 4
A true British classic, Botanic Garden was designed by the much celebrated designer Susan William-Ellis. These Botanic Garden High Ball Tumblers come as a set of 4 with each glass featuring a different motif - sunflower, poppy, sweet pea and hydrangea. They will add extra sparkle to any table display. Dimensions: 0.42L Material: Glassware Care Instructions: Clean with damp cloth This item...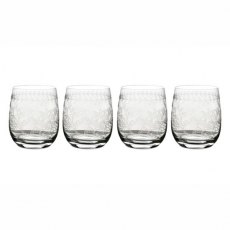 Botanic Garden Tumbler SET 4
A set of 4 fine crystal glass tumblers by Portmeirion Pottery with a floral Botanic Garden pattern etched onto each glass tumbler. Capacity: 12.7oz / 0.36L
---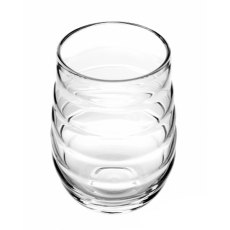 CP Balloon High Ball Set Of 2
The Sophie Conran for Portmeirion collection of glass is perfect for modern day living. Designed by Sophie Conran, this collection of glass is beautiful and complements the porcelain collection perfectly. The Sophie Conran for Portmeirion Balloon High Ball Glasses are beautiful and tactile. They look great everyday whilst also fitting for dinner parties too. Height: 500ml (18floz) Material:...
---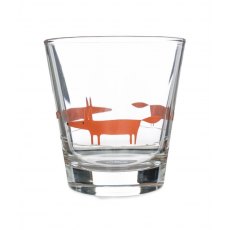 Orange Glass Tumbler Mr Fox
Enjoy your next beverage in style with this contemporary glass tumbler, featuring the iconic Mr Fox in orange. Made from Italian Glass, it's the perfect complement to a modern home, with a clean, Scandi-inspired design. Materials: Super white Porcelain Capacity:250ml Dimensions:L8.5cm xW5.8cm xH8.7cm Weight: 240g Dishwasher safe Microwave safe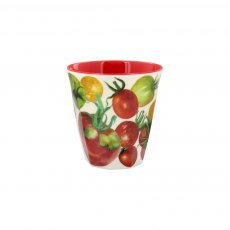 Vegetable Garden Melamine Beaker
This durable Emma Bridgewater Melamine beaker makes the perfect tumbler for picnics, parties and outdoor dining. Diameter : 9cm Care Instructions: Wash by hand with soft sponge. Avoid scrubbing with scouring pad. Not dishwasher or microwave safe