---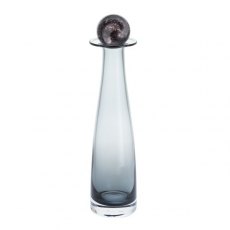 Elgin Medium Bottle Midnight With Paperweight
A Multi functional item. The Elgin bottle Is a lovely addition to your table. Serves as a slender carafe, with a matching handmade stopper. It can also be used as a long stem vase or a simple accessory. The stopper can double up as a paperweight. 300mm high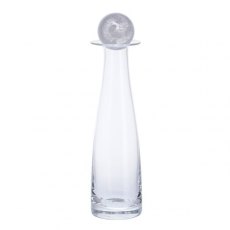 Elgin Small Bottle Clear With Paperweight
A Multi functional item. The Elgin bottle Is a lovely addition to your table. Serves as a slender carafe, with a matching handmade stopper. It can also be used as a long stem vase or a simple accessory. The stopper can double up as a paperweight. 250mm High
---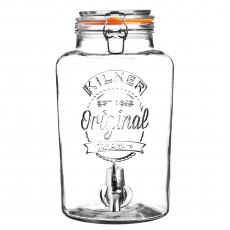 Kilner Clip Top Round Dispenser 8L
Kilner 8 Litre Drinks Dispenser can be used to serve many types of beverages and is ideal for parties and barbecues. It has a substantial, excellent quality clip and Kilner orange seal, embossed Kilner logo and decoration. Care & Use Handwash only Do not pour boiling water directly into your jars/bottles
Typhoon World Foods Carafe
Serve your favourite wines and drinks in style with the Typhoon World Foods Carafe. The generous 1.2 litre capacity is perfect for wine, water, cocktails and soft drinks. 1.2 litre Handwash only
---
Vintage 5L Drinks Dispenser
The Kilner 5 litre drinks dispenser, with its curved shape, is ideal for any celebration, from weddings to garden parties. Its wide neck opening makes it easy to add ice, fruit and to refill and keeps the drinks flowing taking the hard work out of serving your guests. Suitable to a maximum temperature of 80°C. Care & Use Do not pour boiling water directly into your jars/bottles
Boston Decanter
Charming Boston Decanter has ridged sides making it very tactile, and it comes with the fabulous tall, rectangular stopper! Comes Gift Boxed so would make a great present, especially engraved!
---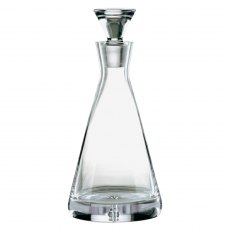 Bubble Base Pyramid Decanter
This Pyramid Decanter is an interesting shape, making it a little different to your classical decanter. The characteristic bubble effect is cleverly created by simply injecting a 'bubble' of air into the base of the Bucket whilst the glass is still molten. This Dornberger Bubble Base Pyramid Decanter is a traditional and elegant piece enjoy your favourite spirit from, and looks stunning...
Kilner Drinks Dispenser 3 Litre
The Kilner® 3 Litre Storage Jar with Dispensing Tap is perfect for serving and infusing various types of beverages and is ideal for home hosting and parties. With a 3 litre capacity (the suggested consumption of water per day), this dispenser makes tracking daily water intake simple. It features an easy to pour tap that will keep drinks flowing. The 3 litre capacity also makes it perfect for personal...
---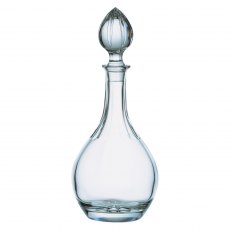 Plain Wine Decanter
With a highly voluptuous body, this wine decanter is wonderfully plain and simply piece. It comes with a tactile and ridged stopper to ensure that once your wine is sufficiently oxidised,Êthat it stays fresh for longer and can go straight back into the fridge in the decanter if your white wine gets too warm! Comes Gift Boxed so makes a fantastic present, especially engraved!