---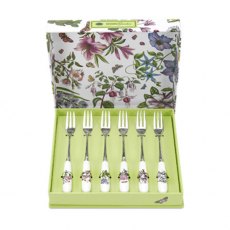 Botanic Garden Pastry Fork Set of 6
A true British classic, Botanic Garden was designed by the celebrated designer Susan Williams-Ellis. Botanic Garden's delightful mixture of pretty floral motifs and signature leaf border set a new trend for casual dining in the 1970s and today Botanic Garden looks as pretty as a daisy. These pretty Botanic Garden Pastry Forks come as a set of 6 and feature a variety of motifs - the perfect accessory...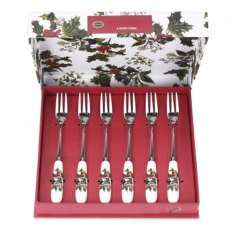 The Holly & The Ivy Pastry Fork Set Of 6
Ideal for the Christmas season, The Holly and The Ivy makes a fabulous meal-time accessory at festive occasions from dinner parties to informal get-togethers. This Holly and The Ivy Pastry Forks are a great way to eat cake at Christmas. This product is designed in our studios in Stoke on Trent, England.This item is manufactured outside of the UK to the stringent quality and craftsmanship that Portmeirion...