---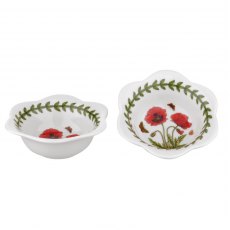 Botanic Garden Set of 2 Dip Bowls or Tealights
A true British classic, Botanic Garden was designed by the celebrated designer Susan Williams-Ellis. Botanic Garden's vibrant motif Poppy is a wonderful addition to the existing range but also coincides with the commemoration of the centenary of the start of the First World War in 1914. This product is designed in our studios in Stoke on Trent, England. Diameter: 80 x 80cm. Material: Porcelain Dishwasher...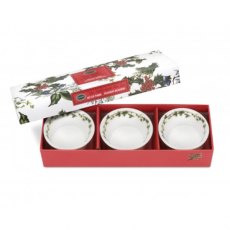 The Holly & The Ivy Tealight Holders (Set of 3)
This pattern was designed by Susan Williams-Ellis' eldest daughter Anwyl, inspired by a traditional English carol. Anwyl used antique illustrations of rich green foliage and lush red berries to evoke the spirit of Christmas. The first verse of the Holly and the Ivy carol is as follows: "The holly and the ivy, when they are both full grown, of all the trees that are in the wood, the holly...