---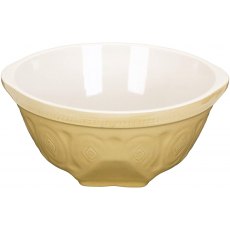 Kitchen Craft Traditional Stoneware Pudding Basin
Traditional stoneware pudding basin with lipped rim for securing covers and muslins when boiling and steaming. Ideal to use for making any type of pudding, dough and batter and for weighing out ingredients.Available in various sizes. Dishwasher, microwave, oven, fridge and freezer safe12 month guarantee
---
Mason Cash Cane Mixing Bowl
Chip resistant Heavy earthenware Wide, shallow shape for easy kneading Functional grip Dishwasher safe Available in different sizes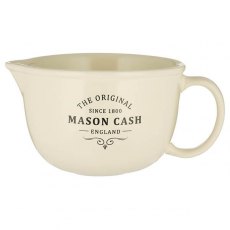 Heritage Batter Bowl
A perfect tool when baking, the Heritage batter bowl can be used for whisking, mixing and has a useful pouring lip. Perfect for making batters and cake mixes. Made from stoneware, the bowl is dishwasher, microwave and freezer safe. The Batter bowl has a capacity of 2 litres, and measures H13 x W 25cm x D18.5cm.
---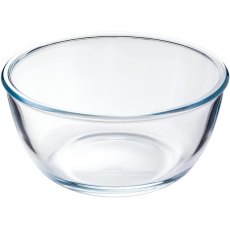 ---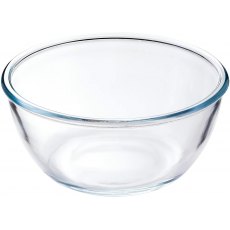 Kitchen Aid Set of 3 Mixing Bowls Empire Red
This KitchenAid set of 3 mixing bowls are built with convenience and practicality, featuring a pouring spout and a non–slip base for stability during use. Presented with a delightful dishwasher safe red exterior, the set is stylish and effortless to clean after use. Guarantee: 2–Years With a handy pouring spout and non–slip base, the set is convenient and easy to use. Simply...
---
Mason Cash Cream Mixing Bowl
Stir some colour into your kitchen with the Mason Cash Colour Mix mixing bowl range. The Cream mixing bowl retains the charm of Mason Cash classics whilst bringing a bright, vibrant palette to any kitchen. Made from chip resistant earthenware, the bowl counters the tendency to move during manual mixing and the patterned exterior helps grip the bowl.
Mason Cash White Pudding Basin
The Mason Cash White Pudding Basin completes any kitchen. The protruding rim of the basin allows a lid to be tied and maintained throughout the steaming process and the vented base allows trapped pockets of air to escape easily when steaming. Care & Use Microwave Safe Dishwasher Safe Freezer Safe Conventional Oven Safe
---
Powder Pink Mixing Bowl
Stir some colour into your kitchen with the Mason Cash Colour Mix mixing bowl range. The Powder Pink mixing bowl retains the charm of Mason Cash classics whilst bringing a bright, vibrant palette to any kitchen. Made from chip resistant earthenware, the bowl counters the tendency to move during manual mixing and the patterned exterior helps grip the bowl. Microwave Safe Dishwasher Safe
Turquoise Mixing Bowl
Stir some colour into your kitchen with the Mason Cash Colour Mix mixing bowl range. The Turquoise mixing bowl retains the charm of Mason Cash classics whilst bringing a bright, vibrant palette to any kitchen. Made from chip resistant earthenware, the bowl counters the tendency to move during manual mixing and the patterned exterior helps grip the bowl. Microwave Safe Dishwasher Safe