---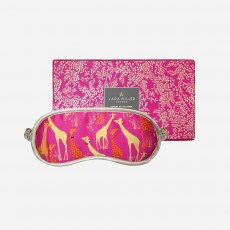 Sara Miller Silk Eye Mask Giraffe
Charming Birds in Tree lightly cushioned eyemask by Sara Miller London. This luxurious high quality silk eyemask is presented in a beautiful matching patterned box, making it the perfect gift for those who love to be pampered. 100% silk for printed shell fabric, filling 100% polyester, piping 100% polyester 21cm x 9.5cm Elasticated strap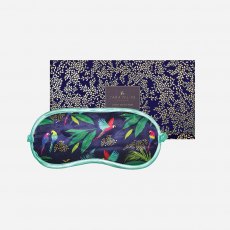 Sara Miller Silk Eye Mask Parrot
Parrots lightly cushioned eyemask by Sara Miller London. This luxurious high quality silk eyemask is presented in a beautiful matching patterned box, making it the perfect gift for those who love to be pampered. 100% silk for printed shell fabric, filling 100% polyester, piping 100% polyester 21cm x 9.5cm Elasticated strap
---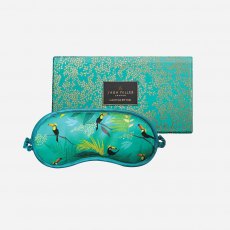 Sara Miller Silk Eye Mask Toucan
Toucans lightly cushioned eyemask by Sara Miller London. This luxurious high quality silk eyemask is presented in a beautiful matching patterned box, making it the perfect gift for those who love to be pampered. 100% silk for printed shell fabric, filling 100% polyester, piping 100% polyester 21cm x 9.5cm Elasticated strap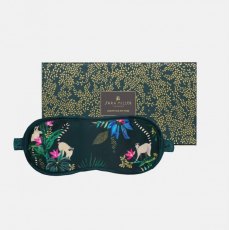 Sara Miller Lemur Silk Eye Mask
This Lemur Silk Eye Mask from Sara Miller London is lightly cushioned to sit softly against the face, designed to ensure you have a perfect night's sleep. The silk-covered elasticated strap ensures maximum comfort whilst preventing any damage to hair. Silk is naturally soft against the skin and will help retain moisture around the delicate eye area. Featuring playful lemurs frolicking amongst exotic...
---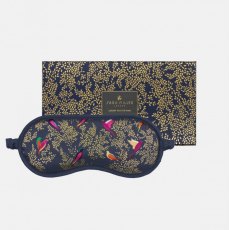 Sara Miller Silk Eye Mask Birds In A Tree
100% silk for printed shell fabric, filling 100% polyester, piping 100% polyester. 21cm x 9.5cm Elasticated strap. Handwash with similar colours. Vivid dark colours can fade after washing. Keep away from fire.
Sara Miller Travel Set
Personalise your luggage with this colourful coral luggage tag and passport case. Made with textured faux leather and gold foil details. Box size 24 x 19 x 3.5cm.