---
Katie Alice Vintage Indigo Canvas Bag
This vinatge inspired canvas bag is perfect for every day use, where reusable bags are an essential accessory. Ideal for shopping, work and travel this bag is sturdy and stylish with a magnetic close. Made of 100% cotton, this is a beautiful quality piece with the Vintage Indigo design: a vintage blue and white look with a modern twist of stylish motifs, dark blue roses are scattered with delicate...
---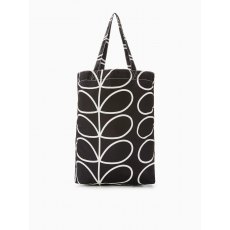 Orla Kiely Classic Giant Linear Stem Packaway Bag
Useful pack away tote bag in Orla Kiely's Classic Giant Linear Stem print. With 2 different length handles, making it the perfect tote bag to keep in your handbag at all times, for unexpected shopping moments, easy to carry by hand or on your shoulder with the long strap. Material: 100% Polyester Twill Dimensions: H43 x W40.5
---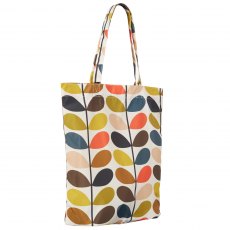 Orla Kiely Multi Stem Packaway Bag
Adorned with the iconic multi stem pattern, this tote bag from Orla Kiely can be folded away in you handbag until needed – making it the ideal shopping companion! Features:Internal Open Pocket Material: 100% Polyester Twill FabricSize: 42 x 40 x 12cm (when full)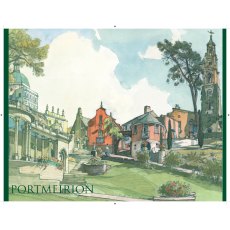 Portmeirion Baldwin Shopper Bag
The Portmeirion reusable 'bag for life' features the famous Baldwin print of the Village and is the perfect piece of Portmeirion Merchandise. Features sturdy and durable nylon webbing handles for easy carrying. Use this bag for everyday shopping, or why not use as a Gift Bag. Designed in Wales, featuring the iconic picture of the Bristol Colonade & Bell Tower in Portmeirion village by Frederick...
---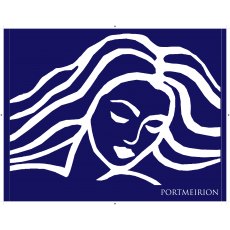 Portmeirion Cymru Shopper Bag
The Portmeirion reusable 'bag for life' features the Portmeirion Mermaid and is the perfect piece of Portmeirion Merchandise. Features sturdy and durable nylon webbing handles for easy carrying. Use this bag for everyday shopping, or why not use as a Gift Bag. Designed in Wales. Size: W45cm x H35 x D18cm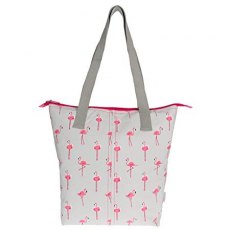 Sophie Allport Flamingos Big Bag
An ample shopper bag made from Sophie Allports fun flamingo cotton fabric. Covered in pink flamingos on a chalk grey background. Features a zip fastner and sturdy cotton woven shoulder straps. Dimensions: Approx 2cm x 49cm x 15cm 100% Cotton