Emma Bridgewater Strawberries
---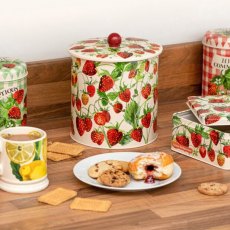 Emma Bridgewater Strawberries Biscuit Barrel With Biscuits
This lovely biscuit barrel is made from steel and adorned with plump and juicy strawberries. Dimensions: Height 17.3cm x Diameter 18.2cm. Part of the Emma Bridgewater Strawberries collection. To maintain your biscuit barrel from Emma Bridgewater, simply wipe clean with a damp cloth and dry thoroughly. Filled with biscuits.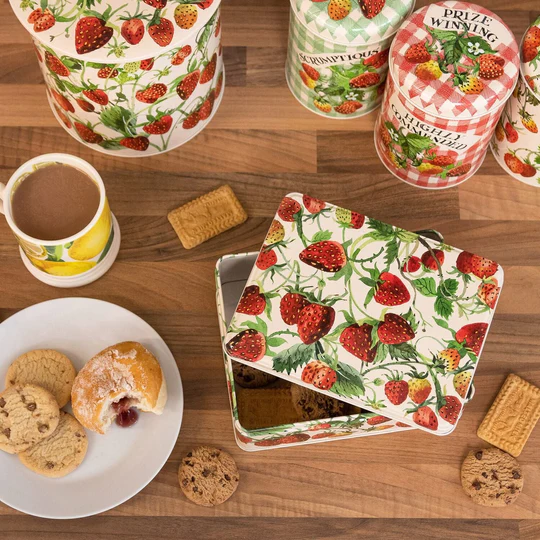 ---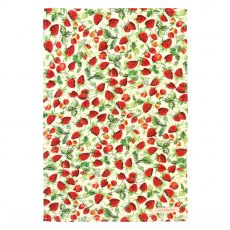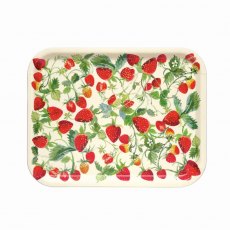 Emma Bridgewater Strawberries Rectangular Birch Tray
Emma Bridgewater Strawberries birch rectangular tray is a great for serving tea, displaying your favourite Bridgewater china, or serving drinks in the garden this summer. It matches perfectly to the existing strawberries range of gorgeous homewares. Size: H37cm x 29cm Care for me: Dishwasher safe. Not dishwasher or microwave safe.