Emma Bridgewater Pink Hearts
---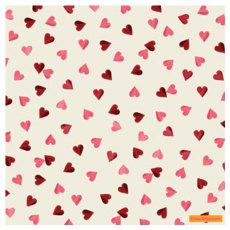 Emma Bridgewater Hearts Paper Napkins
Pack Pink Hearts Lunch Napkins into your picnic hamper and set off for your favourite romantic picnic spot. The only other thing you need is something cold and sparkly. 20 Emma Bridgewater Napkins per pack. The Pink Hearts Paper Napkins by Emma Bridgewater are the ideal accessory for the perfect table lay-out, in classic Emma Bridgewater prints. Dimensions: 33 x 33cm
---
Emma Bridgewater Pink Hearts Husk Cup
Emma Bridgewater Pink Hearts Husk Cup This Emma Bridgewater reusable travel cup is made from natural leftover rice husk and features the pink hearts design. The lid and the collar included in the cup are made from BPA free food safe silicone in pink to match the design of the travel cup. The cup is suitable for temperatures up to 120°C and is safe to use in the dishwasher and microwave.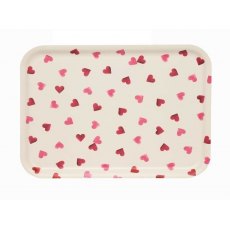 Emma Bridgewater Pink Hearts Rectangular Birch Tray
Emma Bridgewater Pink Hearts Birch rectangular tray is a great for serving tea, displaying your favourite Bridgewater china, or serving drinks in the garden. Size: H37cm x 29cm Care for me: Dishwasher safe. Not dishwasher or microwave safe.