Bees
---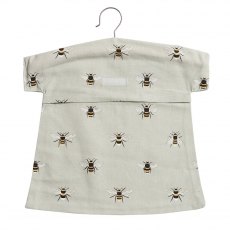 Sophie Allport Bees Peg Bag
Keep your unused pegs safe with this wonderful Bees Peg Bag by Sophie Allport. This practical cotton Peg Bag features an integrated wooden hanger for convenient storage and use. The perfect gift in the spring and summer seasons and would make a great 'new home' present to brighten up the utility room or garden washing line. Busy Bees swarm the green cotton fabric. Size: 30 x 30cm 100% cotton Integrated...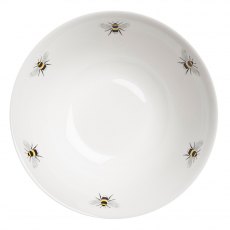 Sophie Allport Bees 18cm Cereal Bowl
This fine white china cereal bowl by Sophie Allport will brighten up any breakfast table and make that bowl of muesli or porridge even more enjoyable. Bowl is also perfect for soups, salads and desserts. Size: 18cm Fine bone china Dishwasher and Microwave safe
---
Sophie Allport Bees Tea Cup & Saucer
A solo bee sits on the front and back of this pretty fine bone china teacup by Sophie Allport. Size: 8cm Capacity: 275ml Fine bone china Gift boxed Dishwasher safe & Microwave safe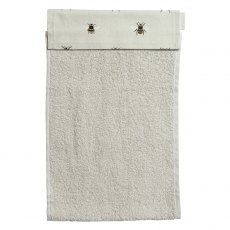 Sophie Allport Bees Roller Hand Towel
This practical hand towel can hang on your Aga, range or cooker rail. A lovely country design featuring bumble bees. Hard wearing and absorbant, it is velcro fastened to avoid continually falling on the floor. Use in the kitchen on the cooker rail, a towel rail in the utility room or even the downstairs loo. Velcro fastening 100% cotton 29.4cm x 45.5cm Machine washable
---
Sophie Allport Bees Multi Jug
This stylish fine bone china Jug by Sophie Allport is decorated with busy bumble bees and has an array of uses. It's perfect for serving milk, cream, water and gravy, as well as making pretty flower vases! Capacity: 300ml Height: 10.5cm high Fine bone china Gift Boxed Dishwasher and microwave safe
---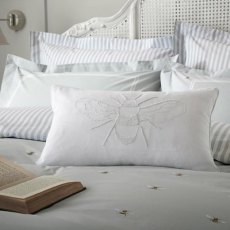 Sophie Allport Bees Decorative Cushion
Beautiful white cushion by Sophie Allport with a delicately embroidered Bee image. Creates a perfect finishing touch fo your bed or a unique scatter cushion for your sofa.
---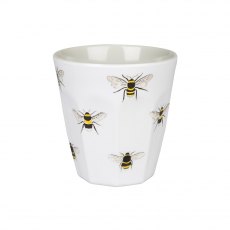 Sophie Allport Bees Melamine Beaker
This melamine beaker by Sophie Allport is perfect for outdoor summer picnics and children at home. A lovely design covered in bees on a white beaker with a pale green inner. Size: 9.1cm (height) Capacity: 250ml 100% melamine Dishwasher safe Do not microwave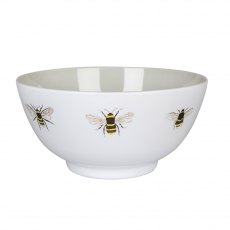 Sophie Allport Bees Melamine Bowl
This melamine bowl by Sophie Allport is perfect for outdoor summer picnics and children at home. A lovley design covered in bees on a pale green background. Size: 15.2cm diameter 100% melamine Dishwasher safe Do not microwave
---
---
Sophie Allport Bees 2 Cup Teapot
Brighten up your morning cuppa with this Sophie Allport bee design fine bone china teapot. Size: 14cm high Capacity: 500ml Fine bone china Gift boxed Microwave & Dishwasher safe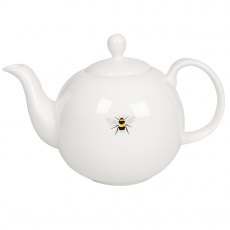 Sophie Allport Bees 4 Cup Teapot
Brighten up your morning cuppa with this Sophie Allport bee design fine bone china teapot. Size: 16cm high Capacity: 1 Litre Fine bone china Gift boxed Microwave & Dishwasher safe