Men's Toiletries
Browse our range of beauty accessories from useful wash bags to glasses cases by brands such as Catseye and Happy Jackson.
---
---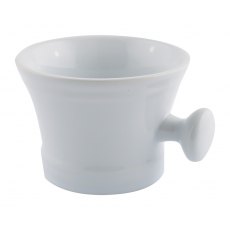 Shaving Soap Mug
Ceramic shaving mug with useful handle, it has a wide open top so the shaving brush may move easily inside allowing for better lathering. Diameter: 11cm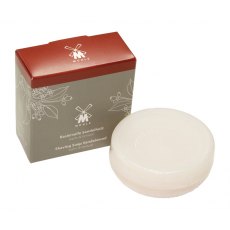 Shaving Soap With Sandalwood
This Redecker sandalwood fragranced shaving soap creates a creamy, rich lather for the ultimate shaving experience. 65g shaving soap bar
---
Brompton & Langley Blue/Tan Wash Bag
Upgrade your wash bag to accommodate everything you need for a long holiday. Industrial texture combined with a classic colour combination mirror the Ecology Travel Wash Bag's functionality and contemporary style. Complete with beautifully illustrated insect lining.
Brompton & Langley Blue/Tan Hang Up Caddy
Make your travelling easier with this Ecology Hang Up Caddy, large enough to keep all of your toiletries with several compartments to keep them organised. Plus there's no need to unpack because you can simple hang up your caddy in the bathroom!
---
Brompton & Langley Blue/Tan Tall Wash Bag
Need something slimmer than your normal wash bag to fit in your suitcase? This Ecology Tall Wash Bag is the ultimate solution, you can pack your sun cream bottles alongside your toothbrush without worrying that it'll be too bulky.