---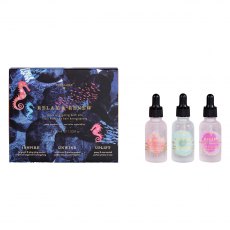 Folklore Relax & Renew Bath Oils
Folklore's Relax & Renew Bath Oil Gift Set combines an enticing selection of indulgent pure essential oils for a truly tailored bathing experience. With three different oils, each in its own glass bottle with dropper, you can create a reviving, calming or energising bathtime, depending on your mood. Inspire Bergamot & Ylang Ylang will revive, Unwind Sandalwood & Jasmine will calm and soothe...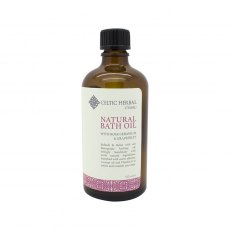 Natural Bath Oil with Geranium and Grapefruit 100ml
Refresh your skin with our therapeutic bath oil, handmade with 100% natural ingredients. Enriched with an expert blend of rose geranium and grapefruit essential oils to offer comfort, bring balance, lift depression and relieve anxiety and sweet almond, coconut oil and vitamin E to soften and nourish your skin.