---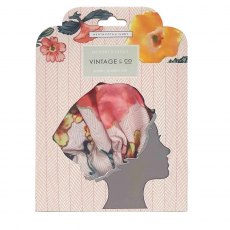 Patterns & Petals Showy Shower Cap
Add fun and vintage style to bath time whilst keeping locks dry with this adorable Patterns & Petals print shower cap. Keep your hair dry and protected with this cute, one-size-fits-all shower cap. Easy to wear and water resistant, it's dress-up for bath time. Reusable shower cap. Comes in a protective outer box decorated with Patterns & Petals making a fun gift.
---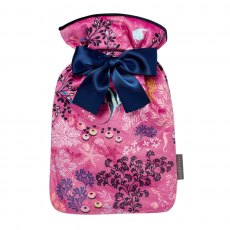 Sara Miller Underwater Spa Hot Water Bottle
This luxuriously soft velvet hot water bottle cover with delicate sea horses and angel fish is a glamorous and cosy choice for chilly evenings at home. It is filled with a hot water bottle ready to keep you warm and toasty. Sara Miller 1L hot water bottle with pink velvet hot water bottle cover for the ultimate in glamorous home comforts. Velvet cover features a dreamlike seascape with delicate...