---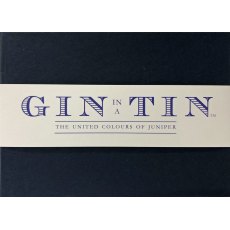 Box Of 10 Gin Set
Gin In A Tin box of 10 gift set, Gins of distinction that speak volumes in stylish tins. Pomegranate Raspberry Cardamom 35ml ABV: 40% Coriander Samphire Angelica 35ml ABV: 40% Lemon Peel Coriander Cardamom 35ml ABV: 40% Orange Peel Pumpkin Nutmeg 35ml ABV: 40% Cinnamon Rhubarb Ginger 35ml ABV: 40% Black Pepper Cassia Bark Cloves 35ml ABV: 40% Maris Otter Malt Coriander Seed Fuggles...
12 Days Of Christmas Gin Boxset
A stunning colourful collection, showcasing twelve of our, gins of distinction, that speak volumes, in stylish tins. A different G&T can be enjoyed each festive afternoon/evening throughout the 12 days of Christmas. Beautifully presented in a box, the set makes an ideal gift for all gin lovers! Contains 12 x 35ml tins ABV 40% each
---
Aber Falls Gift Set 5 x 5cl
The perfect collection of Welsh Made Aber Falls Gin. Containing 1 X 5cl of each of the following: Aber Falls Violet Gin Liqueur: A gin to make you relive you favourite childhood memories. Aber Falls Violet Gin Liqueur is a smooth and refined fragrance with a light, delicate tastes, sweet violet notes and a perfumed finish. Aber Falls Salted Toffee Gin Liqueur: A collaboration between Aber...