---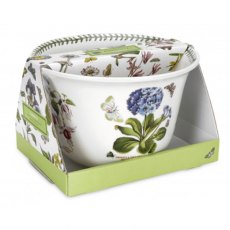 Botanic Garden Gift Packaged Flower Pot
A true British classic, Botanic Garden was designed by the celebrated designer Susan Williams-Ellis. Botanic Garden's delightful mixture of pretty floral motifs and signature leaf border set a new trend for casual dining in the 1970s and today Botanic Garden looks as pretty as a daisy. This delightful Botanic Garden Flower Pot features the Pansy, Primula, Daisy and Fuchsia motifs and comes gift packaged...
Burgon & Ball Topiary Ball Frame
Formed from galvanized steel wire, these frames are hinged to enable them to be fitted around established plants and/or removed after trimming. Supplied with 15cm pegs to anchor firmly around the plant. This classic topiary shape is made to the most popular size of 30cm diameter.
---
Drip Hanging Planter
Drip Hanging Planter A Stylish Planter for your plants 15x15x12.5 Plant not included
---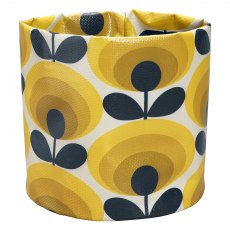 Orla Kiely Small Fabric Plant Bag
Small fabric plant bag featuring the 70's Oval Flower print in Yellow colourway, with a circular base for stability and lined tarpaulin interior. Size: 170 x 180 x 180mm
---
Paper Pot Maker
A clever tool for making seed pots from newspaper. Its both fun and environmentally friendly. Instead of traditional flower pots made of clay or plastic, you can also use home-made small paper pots. In no time at all you will be able to prepare a range of paper pots. When the time comes to plant the young seedlings outside, simply put them together with the paper pot in the ground. The newspaper rots...