---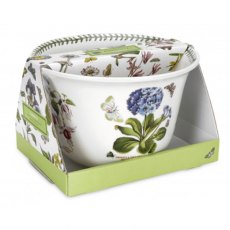 Botanic Garden Gift Packaged Flower Pot
A true British classic, Botanic Garden was designed by the celebrated designer Susan Williams-Ellis. Botanic Garden's delightful mixture of pretty floral motifs and signature leaf border set a new trend for casual dining in the 1970s and today Botanic Garden looks as pretty as a daisy. This delightful Botanic Garden Flower Pot features the Pansy, Primula, Daisy and Fuchsia motifs and comes gift packaged...
Drip Hanging Planter
Drip Hanging Planter A Stylish Planter for your plants 15x15x12.5 Plant not included
---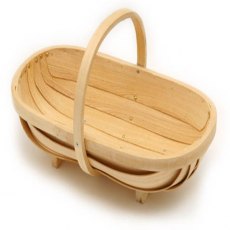 Natural Wooden Trug Medium
Perfect for harvesting and carrying fresh fruit and vegetables to the kitchen. Hand made from strips of shaped wood and held in place by solid brass pins and screws. Length 40cm x width 23cm.
---
---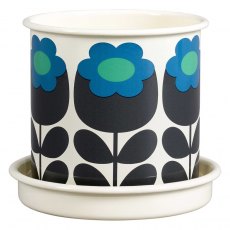 Orla Kiely Primrose Emerald Medium Enamel Plant Pot
This Primrose Emerald Medium Enamel Plant Pot from Orla Kiely will add retro vibrancy to any window ledge! Featuring Orla Kiely's classic Primrose print in Emerald colourway, this durable enamel pot comes with a matching saucer and is 13cm in diameter. Dimensions: 155 × 155 × 145 mm Material: Enamel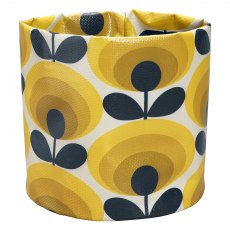 Orla Kiely Small Fabric Plant Bag
Small fabric plant bag featuring the 70's Oval Flower print in Yellow colourway, with a circular base for stability and lined tarpaulin interior. Size: 170 x 180 x 180mm
---
Paper Pot Maker
A clever tool for making seed pots from newspaper. Its both fun and environmentally friendly. Instead of traditional flower pots made of clay or plastic, you can also use home-made small paper pots. In no time at all you will be able to prepare a range of paper pots. When the time comes to plant the young seedlings outside, simply put them together with the paper pot in the ground. The newspaper rots...