---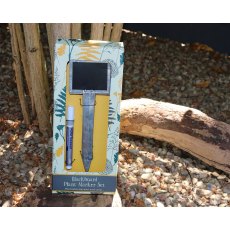 Blackboard Plant Marker Set
Organise your indoor and outdoor plants with this blackboard plant marker set. The markers will enhance any garden whilst serving the practical purpose of identifying flowers and vegetables. This easy wrap set makes a great gift for green fingered folk. Set contains: 6 stylish galvanised plant markers presented complete with a white pen
---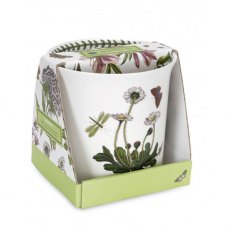 Botanic Garden Orchid Pot
A true British classic, Botanic Garden was designed by the celebrated designer Susan Williams-Ellis. Botanic Garden's delightful mixture of pretty floral motifs and signature leaf border set a new trend for casual dining in the 1970s and today Botanic Garden looks as pretty as a daisy. This delightful Botanic Garden Orchid Pot features the Daisy, Cyclamen and Pansy motifs and comes gift packaged...
Burgon & Ball Topiary Ball Frame
Formed from galvanized steel wire, these frames are hinged to enable them to be fitted around established plants and/or removed after trimming. Supplied with 15cm pegs to anchor firmly around the plant. This classic topiary shape is made to the most popular size of 30cm diameter.
---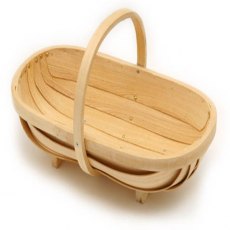 Natural Wooden Trug Medium
Perfect for harvesting and carrying fresh fruit and vegetables to the kitchen. Hand made from strips of shaped wood and held in place by solid brass pins and screws. Length 40cm x width 23cm.
---
---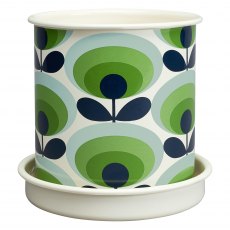 Orla Kiely 70'S Flower Large Plant Pot
Add some Orla to your outdoor space with this large enamel plant pot with Orla's 70's Flower Oval pattern in Green, complete with an enamel saucer. Size: 170 x 175 x 175mm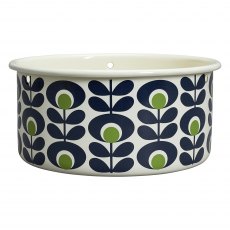 Orla Kiely Large Hanging Pot
Beautifully decorated large sized enamel hanging plant pot in Orla's Green Spot Flower Oval print. Includes 3 x 1 metre rope for hanging. Size: 89 x 180 x 180mm
---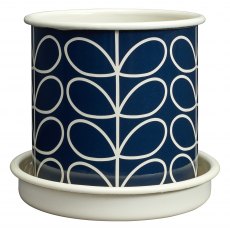 Orla Kiely Linear Stem Medium Plant Pot
Must have for any green fingered Orla fan! Medium enamel plant pot with Orla's Linear Stem pattern in Grey, complete with an enamel saucer. Size: 140 x 155 x 155mm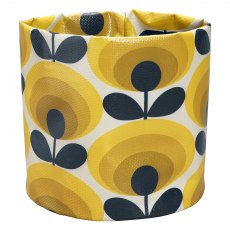 Orla Kiely Small Fabric Plant Bag
Small fabric plant bag featuring the 70's Oval Flower print in Yellow colourway, with a circular base for stability and lined tarpaulin interior. Size: 170 x 180 x 180mm