Celtic Herbal Cymru
---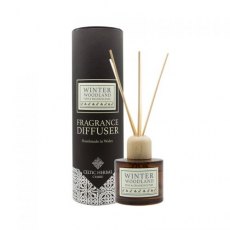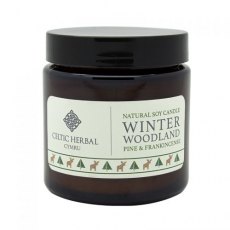 Winter Woodland Soy Candle with Pine & Frankincense
This 100% Natural Soy Candle infused with crisp pine and earthy frankincense will transport you to the forests of Scandinavia and beyond. These natural soy candles are handmade by Celtic Herbal Cymru in small batches using ethically sourced soy wax. You can enjoy a burn time of up to 25 hours from this 105g candle.
---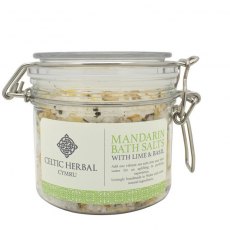 Mandarin Bath Salts with Lime & Basil 350g
Uplift and refresh with these Mandarin Bath Salts with Lime & Basil by Cletic Herbal Cymru. Handmade in Wales, these bath salts contain 100% natural ingredients. How to use: Pour a generous handful into running water to enjoy the aromatherapeutic and essential oil properties.
Celtic Herbal Cymru Categories