---
Portmeirion Pinot Grigio
This aromatic wine from north Bulgaria has white peach aromas and elegant stone and orchard fruit flavours. 75cl ABV: 12%
Portmeirion Chardonnay
This `old vine` unoaked Chardonnay is full of white peach, apple and quince flavours with a well balanced structure with fresh lemony acidity and a lingering finish. 75cl ABV: 12.5%
---
Portmeirion Sauvignon Blanc
Delightful passionfruit and lime aromas underpinned by tropical fruits with bright acidity providing a crisp finish. 75cl ABV: 12.5%
Portmeirion Viognier
A golden yellow wine with green tinges, fresh on the palate with aromas of citrus, apricot and white fruit. 75cl ABV: 13%
---
Porrtmeirion Merlot
A soft, rich wine with elegant blackberry aromas leading to typical Merlot plum, cherry and dark fruit notes. 75cl ABV: 12.5%
Portmeirion Claret
A full bodied juicy blend of Cabernet Franc and Merlot full of ripe dark berry fruits with soft tannins on the finish. 75cl ABV: 13.5%
---
Portmeirion Malbec
A ripe, silky smooth wine with refined fruit on the nose, flavours of red berries, raspberries and a hint of chocolate. 75cl ABV: 13.5%
Portmeirion Rioja
A bright cherry red colour with flavours of red berry fruits, spice & a hint of liquorice in an easy drinking style. 75cl ABV: 13%
---
Portmeiron Pinot Noir
A lovely smooth, well balanced Pinot Noir with red fruit aromas & cherry notes and lingering tannins on the finish. 75cl ABV: 13%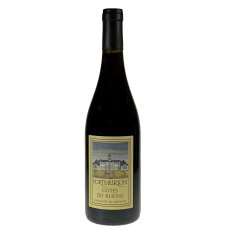 Portmeirion Cotes Du Rhone
Gwin Ysgafn, aeddfed o ddeheubarth Dyffryn Thone sy'n agor gydag aroglau eirin duan a sbeis ac yn llawn blas ffrwythau cochion suddlawn ac arlliw o bupur du gyda diweddglo llyfn a hir. This wine from the Southern Rhone vally has a powerful and generous nose, with aromas of prune and spice, rich and rounded on the palate with plenty of supple fruit and smooth long finish.
---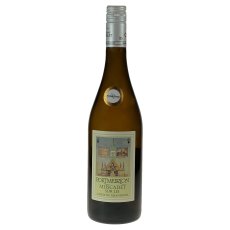 Portmeirion Muscadet
Portmeirion Muscadet Côtes de Grand Lieu Sur Lie, Dom. Jérôme Choblet, Nantes, Llydaw Aromâu a blasau afalau, gellyg, eirin gwlanog a ffigys. Ansawdd pefriol cywrain ac ôl-flas llaes. Aromas and flavours of apples, pears, peaches and figs. The texture has a delicate spritz and the finish is long.