---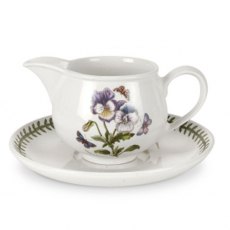 Botanic Garden Romantic Shape Gravy Boat & Stand
A true British classic, Botanic Garden was designed by the celebrated designer Susan Williams-Ellis. Botanic Garden's delightful mixture of pretty floral motifs and signature leaf border set a new trend for casual dining in the 1970s and today Botanic Garden looks as pretty as a daisy. This delightful Botanic Garden Gravy Boat and Stand features the beautiful Pansy motif - a lovely way to serve gravy...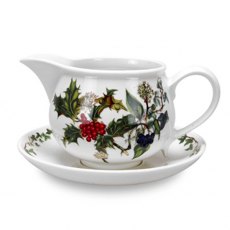 The Holly & The Ivy Gravy Boat and Stand
This pattern was designed by Susan Williams-Ellis' eldest daughter Anwyl, inspired by a traditional English carol. Anwyl used antique illustrations of rich green foliage and lush red berries to evoke the spirit of Christmas. The first verse of the Holly and the Ivy carol is as follows: "The holly and the ivy, when they are both full grown, of all the trees that are in the wood, the holly...