---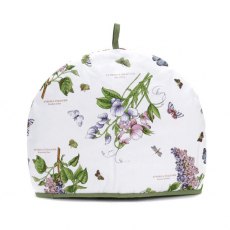 Botanic Garden Tea Cosy
A true British classic, Botanic Garden was designed by the celebrated designer Susan Williams-Ellis. Botanic Garden's delightful mixture of pretty floral motifs and signature leaf border set a new trend for casual dining in the 1970s and today Botanic Garden looks as pretty as a daisy. This delightful Botanic Garden Tea Cosy features the Sweet Pea and Garden Lilac motifs - the perfect accessory to...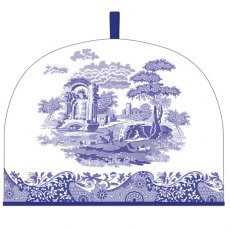 Spode Blue Italian Tea Cosy
Spode's beautiful blue and white collection was launched in 1816 and his been manufactured ever since. Blue Italian features a finely detailed 18th century Imari Oriental border encompassing a scene inspired by the Italian countryside. This delightful Spode Tea Cosy features the Blue Italian design - the perfect accessory to keep your teapot warm. Size: 35.5cm x 28cm (14" x 11") Material:...