---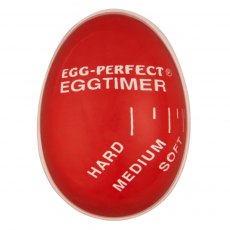 Egg Perfect Egg Timer
The original patented colour changing egg timer. This egg-shaped resin timer sits in the pan with the eggs and changes colour to tell you when your eggs are done. Perfect eggs every time!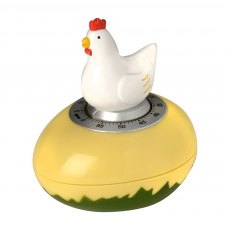 Hen Kitchen Timer
Novelty Hen Kitchen Timer. 60 minute timer Easy to use and easy view dial
---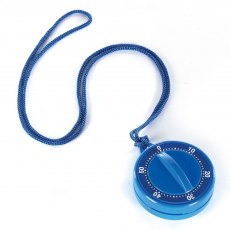 Rounded Timer Blue
This handy kitchen timer by Eddingtons with magnetic back for sticking onto your fridge and a cord for carrying around your neck. Features a mechanical movement so no batteries are required. Upto 60 minute timer.
---
Sand Timer Stainless Steel
Kitchen Craft Deluxe Stainless Steel 3 Minute Egg Timer Classically stylish. Satin Finish Stainless Steel Frame Felt Lined Base
Taylor Pro Super Loud Digital Timer Light Alert
Taylor Pro Super Loud Digital Timer Light Alert The Taylor's Pro timer is extra loud. It features an adjustable ringer, which can be set to as loud as 95 decibels. So, once set, and once it hits zero, it'll sound a loud ring. There's also a red alert light, which means it'll still let you know it's reached zero - even when you've turned the ringer right down. The collapsible stand and...