---
Chef'n Swirl'n Perfect Egg Poacher
Chef'n Swirl'n Perfect Egg Poacher Swirl'n helps you make restaurant-quality poached eggs in less than 5 minutes. Its vents create a swirling effect, keeping the egg nicely shaped as it poaches in the pod. Enjoy perfectly shaped poached eggs, ideal for making eggs benedict, or for serving on toast or alongside salads. The Swirl'n egg poacher features a heat proof silicone handle, so you can remove...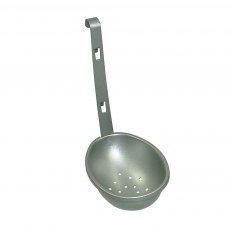 Eddingtons Single Egg Poacher
The Eddingtons single silver egg poacher will hook over the rim of most saucepans or sit on the base of the pan. Simply crack the egg into the poaching cup and within moments you have poached eggs to perfection. The perforated base allows the water to circulate freely. No swirling water, simple to clean and no need for a separate space consuming egg poaching pan.
---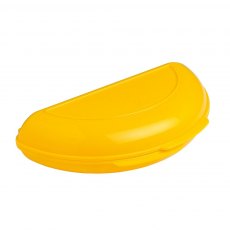 Microwave Omlette Maker
Easy to use, mess free, microwave Omlette Maker. Simply whisk and beat your eggs, add your filling and pop in the microwave. Full instructions included. Dishwasher and Microwave safe Size: 21 x 6 x 16cm
---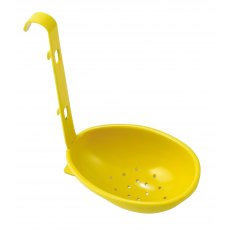 Single Yellow Egg Poacher
Powder coated steel Egg poacher by Eddingtons. Simply hang on the rim or stand on the bottom of the pan. Can be used with any regular pan to poach eggs Perforated base to allow water to circulate Non-stick steel Dimensions: 6.5cm x 11cm x 14.5cm