---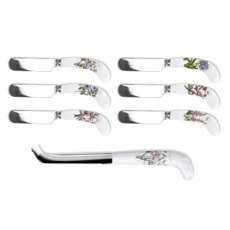 Botanic Garden Cheese Knife & 6 Spreaders
A true British classic, Botanic Garden was designed by the celebrated designer Susan Williams-Ellis. Botanic Garden's delightful mixture of pretty floral motifs and signature leaf border set a new trend for casual dining in the 1970s and today Botanic Garden looks as pretty as a daisy. This delightful Botanic Garden Cheese Knife and Spreader set features a variety of motifs. Knife Length: 19.5cm...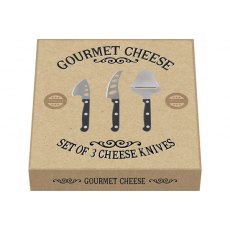 Gourmet Cheese Set Of 3 Cheese Knives
For the discerning cheese connoisseur we have created a Gourmet Cheese collection which includes this lovely set of 3 cheese knives in matching hat style box. This Gourmet Cheese Set of 3 Cheese Knives includes three matching stainless steel cheese knives with wooden handles. Presented in a card hat box, this Gourmet Cheese Set of 3 Cheese Knives would make the perfect gift.
---
Pretty Useful Cheese & Wine Multi Tool
A must-have tool for all cheese lovers! This ingenious Cheese and Wine Multi-Tool splits into 3 parts, and has exactly the right utensil for slicing, spreading or cutting every type of cheese from soft and crumbly to extra hard and creamy. Within its sleek gold casing, there's also a corkscrew and fork implement, bottle opener and can opener. Pack it in a picnic basket, or keep it by your cheese...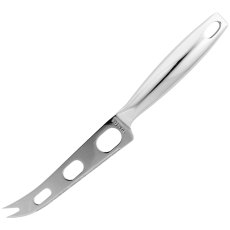 Stellar Premium Cheese Knife
Features hollow finger-moulded handle for lightness and ease of handling With hole for hanging storage option Dishwasher Safe Stellar Lifetime Guarantee