---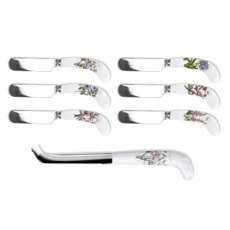 Botanic Garden Cheese Knife & 6 Spreaders
A true British classic, Botanic Garden was designed by the celebrated designer Susan Williams-Ellis. Botanic Garden's delightful mixture of pretty floral motifs and signature leaf border set a new trend for casual dining in the 1970s and today Botanic Garden looks as pretty as a daisy. This delightful Botanic Garden Cheese Knife and Spreader set features a variety of motifs. Knife Length: 19.5cm...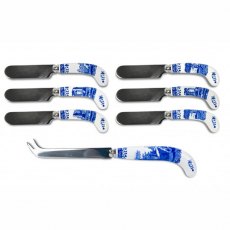 Spode Blue Italian Cheese Knife & 6 Spreaders
Launched in 1816 and still manufactured today, Blue Italian by Spode is now considered a design icon. Inspired by scenes of the Italian countryside featuring remarkably detailed figures amongst Roman ruins and framed by an 18th century Imari Oriental border, the incredibly detailed design captures the essence of a sunny Italian day to great effect. Spode's Blue Italian design contains little idiosyncrasies...
---