---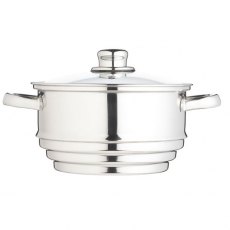 Clearview Stainless Steel Universal Steamer
Steaming helps retain vitamins, minerals, flavour, colour, and texture in food, often lost when boiling. The universal steamer's graduated base instantly converts a variety of traditional sized (16cm, 18cm, 20cm) saucepans and casseroles into a steamer. Featuring a vented glass lid, wide riveted side handles, and high quality mirror polished stainless steel interior and exterior, the steamer is an...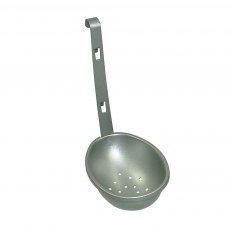 Eddingtons Single Egg Poacher
The Eddingtons single silver egg poacher will hook over the rim of most saucepans or sit on the base of the pan. Simply crack the egg into the poaching cup and within moments you have poached eggs to perfection. The perforated base allows the water to circulate freely. No swirling water, simple to clean and no need for a separate space consuming egg poaching pan.
---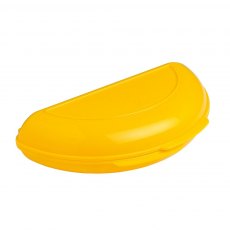 Microwave Omlette Maker
Easy to use, mess free, microwave Omlette Maker. Simply whisk and beat your eggs, add your filling and pop in the microwave. Full instructions included. Dishwasher and Microwave safe Size: 21 x 6 x 16cm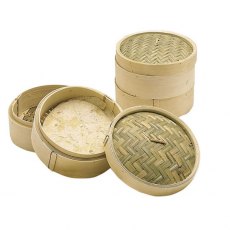 Pure Oriental Two Tier 20cm Bamboo Steamer and Lid
The Pure Oriental authentic two tier steamer with lid is ideal for steaming all types of vegetables, fish, rice, cous cous and dim sum. Made from natural woven bamboo the steaming process preserves vitamins, minerals, flavours and colours, and the steamer is easy to use in conjunction with saucepans, woks and stockpots. To help you get the best use from the steamer an inspirational recipe card is...
---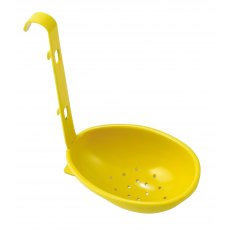 Single Yellow Egg Poacher
Powder coated steel Egg poacher by Eddingtons. Simply hang on the rim or stand on the bottom of the pan. Can be used with any regular pan to poach eggs Perforated base to allow water to circulate Non-stick steel Dimensions: 6.5cm x 11cm x 14.5cm