---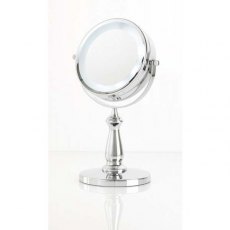 Double Sided Halo Light
The Danielle Creations Double-Sided Halo Light Chrome Mirror is a pedestal mirror with two sides; x5 magnified and a true image on the reverse side. The Halo light is battery operated, with a 15cm diameter making it an ideal size for the bathroom or to store elsewhere in your home.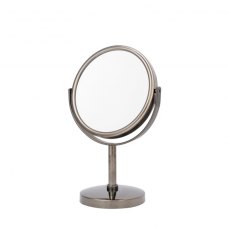 Gunmetal Midi Mirror
Bring some contemporary style to your dresser with this Gunmental Midi Mirror. The ideal size for those without a lot of space, but still want to keep their dressing table looking glam. 15cm
---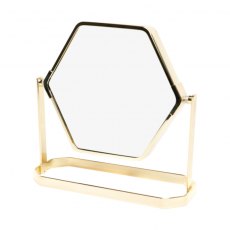 ---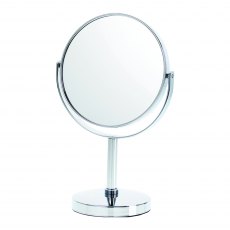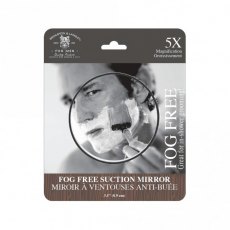 Modern Man Fog Free Suction Cup Mirror
Designed for in-shower shaving5x magnificationSuction mirrorBrought to you by Danielle Creations, this fog-free suction mirror is a fantastic idea for in-shower shaving.
---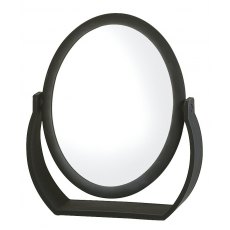 Oval Soft Feel Black Mirror
This sleek Soft Feel Oval Mirror would look fab on any contemporary dressing table, with x7 magnification for precision makeup application.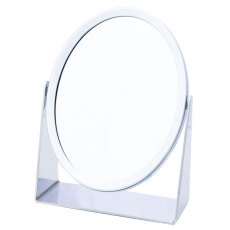 Oval Stand Mirror
An elegant addition to you dresser this Oval Stand Mirror has x5 magnification and a sturdy base. 21.5 x 16.5cm
---
Pink Floral Compact Mirror
Pretty pink floral compact mirror from Danielle Creations. With the beautiful softness of a watercolour and in contrasting shades of pink and green, the Pink Floral range offers a fresh, contemporary feel to a timeless floral print. Dimensions: 7.2 x 7.2 x 1cm
Round Soft Touch Metallic Mirror
Add some colour to your dresser with this Round Soft Touch Metallic Mirror. X10 magnification and True image Double sided Size: H 22.5 x L 18.5 cm Free Standing
---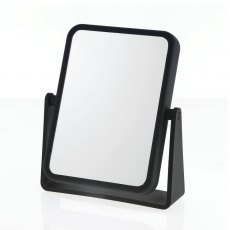 Soft Feel Rectangular Mirror
Modern and stylish this Soft Feel Rectangle Mirror is ideal for your everyday makeup routine, with the x7 magnification making tweezing your eyebrows easy.
Teal Dot Compact Mirror
Stay looking fresh with this compact mirror from Danielle Creations. The Teal Dot range features a mix of navy, teal and white dots, offering an eye catching and contemporary update on a classic polka dot print. Dimensions: 7.2 x 7.2 x 1cm