Sophie Conran Secateurs
Product Description
A stylish pair of garden secateurs from the Sophie Conran for Burgon & Ball collection of garden tools.
One thing about me is that I have been known to abandon my tools in the garden as I rush off to do something else, leaving them at the mercy of the elements. My secateurs are made from a special stainless steel, making them outstanding for cutting as well as being rust-free. They are smaller than the usual secateurs so fit perfectly in my hand, pocket and even my handbag.
Dimensions
Sophie Conran for Burgon & Ball
The Garden & Great Outdoors Collection has been designed exclusively by Sophie Conran for Burgon & Ball.
Working in partnership with Burgon & Ball, Sophie has created a stunning collection of ergonomically advanced tools and gloves, specifically designed with the female hand in mind, wildlife havens, to encourage birds and insects into your garden, and "buckets of fun" gift sets for lovers of the outdoors.
Sophie Conran Gardening Tools
"As a gardener I have always dreamed of creating a range of garden tools and accessories. I beleive that tools should be functional and beautiful, and make each job a pleasure."
"One of the problems I face as a women when gardening is that my hands are generally too small for standard tools. My designs specifically address this issue and I hope will add to the joy of gardening".
"The better the tools, the easier the job."
You may also like...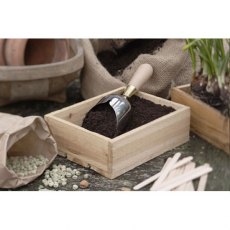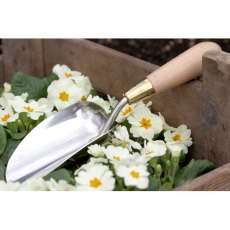 ---
People who bought this also bought...
---
---
---