L'Occitane Lavender
---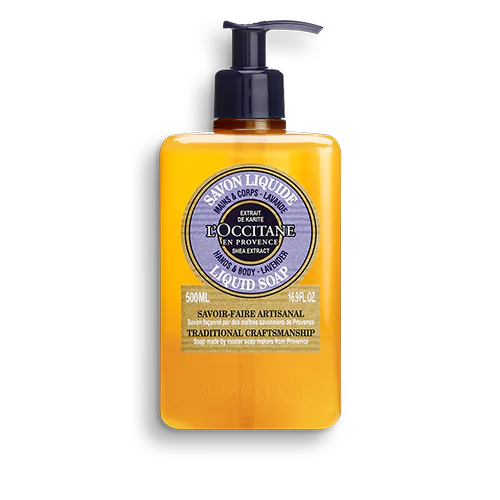 L'Occitane Lavender Liquid Soap 500ml
This large pump-bottle of detergent-free cleanser with shea butter and aloe-vera extract is gentle enough for dry, sensitive or damaged skin. Liquid soap with a pump dispenser ensures each dose is pure and sanitary. This big bottle is perfect for large families, public uses and for those who wash their hands frequently and require a gentle, emollient formula. The shea tree (Sapotaceae family) comes...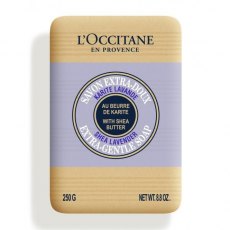 L'Occitane Lavender Shea Butter Soap 250g
Formulated with a 100% vegetable base and enriched with nourishing Shea Butter. L'Occitane works directly with women's Shea-processing collectives in western Africa, supporting economic recovery - and a heritage of natural harvesting traditions. Non-irritating; suitable for men, women and children. Weight: 250g
---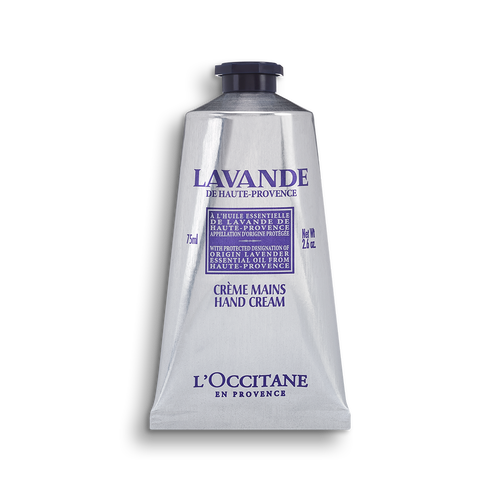 Lavender Hand Cream 75ML
This Lavender Hand Cream gently nourishes the hands and delicately perfumes the skin. Enriched with shea butter and P.D.O. (Protected Designation of Origin) lavender essential oil from Haute-Provence, this smooth, light-textured cream gently helps to nourish the hands and leaves skin pleasantly scented. Apply to hands throughout the day as often as desired paying special attention to your knuckles...