---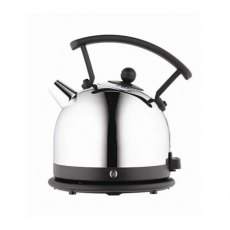 Dualit 1.7L Dome Kettle
The smaller of Dualit's two dome kettles offers a more traditional shape and pouring action with a 1.7 litre capacity. The 3 kW element boils quickly, whilst two large integral viewing windows allow you to boil no more than you need each time. Capacity: 1.7 litre Dimensions: 24.5 x 20.8cm Cordless with cord storage in base Removable lime scale filter 3000 Watts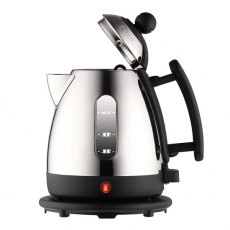 Dualit Jug Kettle 1.0L
Perfect for families on the go, this 1 litre cordless jug kettle has all the benefits of the 1.5 litre jug kettle but on a smaller, space saving scale. The large viewing window on both sides features cup level indicators so that you only boil the amount of water you actually need (minimum 2 cups). The hinged easy-fill lid has a heatproof button with finger guard to prevent burning and the rapid-boil...
---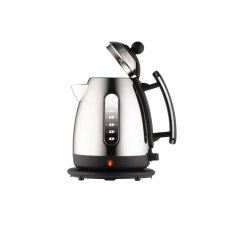 Dualit Jug Kettle 1.5L
This stylish and durable Dualit Jug Kettle is designed in chic shades to suit any modern kitchen interior. A powerful 3kW output ensures a fast and efficient boil so you're not left waiting long for your morning cup of tea. A large 1.5L capacity allows you to cater for a number of cups and a washable limescale filter guarantees debris-free beverages. Two large water viewing windows allows for...