---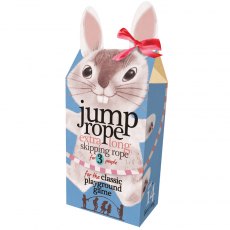 Extra Long Playground Jump Rope
This set contains a rope and ten classic skipping songs. A traditional playground game in a bonny bunny box. Perfect for groups. Use in the playground with two people holding the ends while one or more jump in the middle! Recommended for ages: 6 years + Jump rope length: 4.2 metres / 14 foot Warning: Not suitable for children under 3 years of age as small parts may present a choking hazard.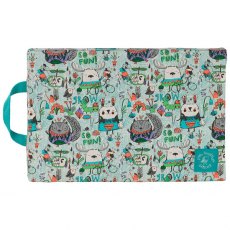 Garden Kneeler for Children
Material: 100% cotton twill Dimensions: W33xD22cm Adorned with a fun woodland animal design Poly cotton base fabric with foam padding Teach your children to love gardening with this garden kneeler from The Little Thoughtful Gardener. To protect little knees whilst gardening, this kneeler has a foam interior and is topped with 100% cotton twill with a fun woodland animal design.
---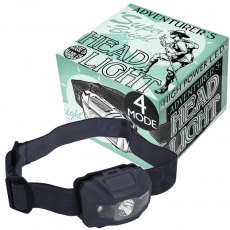 Junior Headlight / Head Torch
Hands-free illumination! This tough little adjustable strap headlight employs high power light-emitting diodes which provide extremely bright, stark and long-lasting, hands free illumination. Perfect for camping, fishing, boating and all other outdoor pursuits. This headlight is made of durable construction and is an essential backpack item for adventurers both seasoned and budding. There are 4 light...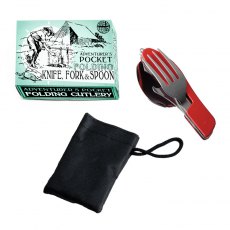 Junior Pocket Knife Fork & Spoon
A nifty gadget for outdoor dining which is the perfect tool for use on a campsite. This folding cutlery with carry bag is great for camping or adventure days out. Recommended for use by children of ages 10 years + Warning: Not suitable for children under 3 years of age as small parts may present a choking hazard. This product isn't intended for use in play by a child.
---
---
---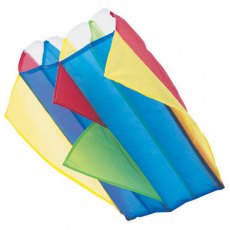 Pocket Kite in a Bag
Flyaway fun in miniature; the kite in a bag is a bestseller. Easy to fly for the amateur and fun for the expert. The kite comes in a bright and colourful bag (a choice of orange, blue or green) for easy storage and transportation. One colour will be picked at random for you when you purchase this item, however if you would like a particular colour you can specify this in the comments section of the...
---