BrainBox Numbers Jigsaw Puzzle
Product Description
Answer questions to win pieces of the jigsaw. The game ends when the jigsaw is complete. Find card '1' and talk about the picture with your child. Turn the card over and ask your child one of the questions. If they answer correctly (turn the card back over to check), they can put the card in place. If they cannot answer the first question, try a different question. If more than one child is playing, ask the second question to the next player. Work through the numbers in order, taking turns if more than one child is playing.
Age 3 years +
You may also like...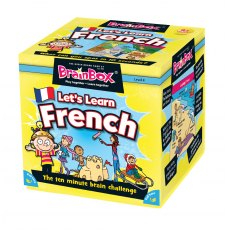 People who bought this also bought...
---
---
---
---
---