Grandma's Secret
---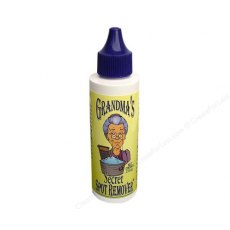 Grandma's Secret Spot Remover
Grandma's Secret Spot Remover, just a drop is all it takes to remove Oil, Grease, Make-Up, Grass, Clay, Ink, Blood, Baby Formula, Spaghetti Sauce, Coffee, Rust, Tar, Turmeric, and Betadine. It simply removes all types of stains, it just works! A few drops will leave your delicates clean and fresh! This spot remover is Environmentally Safe, Biodegradable, Non-Toxic with no Chlorine or Phosphates and...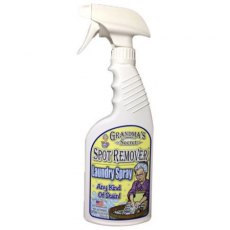 Grandma's Secret Spot Remover Laundry Spray
Grandma's Secret-Laundry Spray remove's any kind of stain including oil grease paint make-up grass clay inks blood tar coffee rust fabric bleed pet stains and more! This package contains one 16oz spray bottle of laundry spray. Biodegradable, non-toxic, no chlorine.
---