---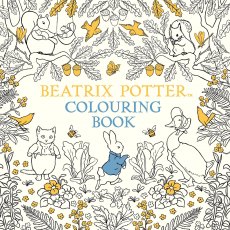 ---
Peter Rabbit Childrens Tabard
Peter Rabbit Childrens Tabard Peter Rabbit Blue Tabard Featuring original illustrations from the Beatrix Stories Ideal for baking, painting or generally making a mess Wipe Clean
Belle & Boo Colouring Pencils
The pretty Belle & Boo pencil tin complete with 12 colouring pencils is perfect for any tiny budding artist's craft box. The set is great as a gift or together with some other arts and crafts goodies. Dimensions: 184mm x 100mm x 7mm
---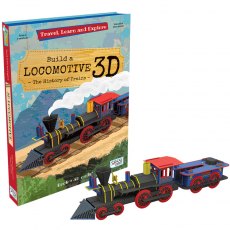 Build A Locomotive 3D
Children can discover the history, operation, and technology of trains! Learn how the old locomotives were made, how fast modern trains run and much more! Includes all the pieces to build a 3D locomotive model.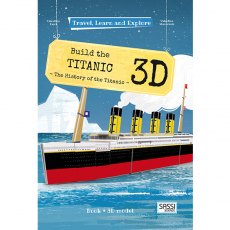 Build A Titanic 3D
Readers will learn the captivating story of the famous transatlantic ocean liner and build their own 3D model to navigate across history. How many passengers could fit on board the Titanic? Did the Titanic really have a gymnasium, swimming pool and squash court on board? What was the difference between first, second and third classes? Includes 14 illustrated pages on the captivating story of the Titanic,...
---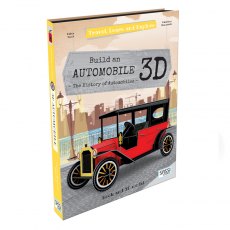 Build An Automobile 3D
The road that led us to the invention of cars is long and winding, so buckle up and set out to explore all the extraordinary inventions that led us from the horsedrawn carriage to the superfast Formula 1 racing car! Readers can read about the history of automobiles, and then have fun building a model of their own Ford Model T.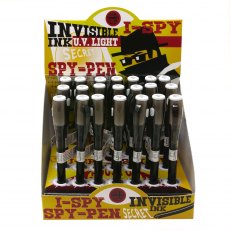 I Spy Invisable Ink U.V Pen
Part of our "Super Secret Spy" range this clever spy pen lets you write secret messages only revealed by the built in U.V. light! Perfect for any budding spy and great for party bags. Comes with a handy hook so you can keep it safely attached to a pad of paper and presented in a uniquely designed counter display to help maximise sales.
---
Lego Picture Frame
Highlight family and school photos in a colorful LEGO® picture frame that holds the common photo formats. Compatible with the Minifigure Display cases and deep enough to allow display of minifigures.
Rainbow Crayon Pen
All the colours of the rainbow in one crayon! Simply switch the crayons around to pick your favourite colour. 7 colours in one handy crayon.
---
Rapunzel Wooden Knitting Doll
A lovely new style for one of our bestselling products. The wooden dolly is in the style of Rapunzel so the French Knitting becomes a lovely long skein of hair! The kit includes the wooden dolly, wooden crochet hook, lots of pretty wool and full instructions.